Renal arteriovenous malformation managed with embolization – case report and review of literature
Resumo
Vascular malformations of the kidney are pathologic processes that involve renal veins and arteries and include arteriovenous malformations (AVMs) and arteriovenous fistulas (AVFs). These lesions may present with a wide range of signs and symptoms that vary from hypertension, hematuria to renal masses. The presence of arterio-venous shunting characterizes AVMs and AVFs. We report the case of a congenital renal AVM in a woman who presented with hematuria and was successfully treated with endovascular embolization in an emergency setting. The lesion was selectively catheterized with a microcatheter and embolization was performed by injection of a mixture containing n- butyl 2-cyanoacrylate (NBCA) and lipiodol. Diagnostic imaging modalities and the technique of embolization are discussed.
Referências
References
Crotty KL, Orihuela E, Warren MM. Recent advances in the diagnosis and treatment of renal arteriovenous malformations and fistulas. J Urol. 1993;150:1355–9.
Cura M, Elmerhi F, Suri R, Bugone A, Dlsaso T. Vascular malformations and arteriovenous fistulas of the kidney. Acta Radiologica. 2010;2:144-9.
Tarif N, Dunne PM, Parachuru PR, Bakir AA. Life-threatening hematuria from an arteriovenous fistula complicating an open renal biopsy. Nephron. 1998;80:66–70.
Carrafiello G, Laganà D, Peroni G, Mangini M, Fontana F, Mariani D et al. Gross hematuria caused by a congenital intrarenal arteriovenous malformation: a case report. Journal of medical Case Reports. 2011;5:510.
Volin S, Steinberg P, Mittleider D. Renal cell carcinoma initially presenting as an arteriovenous malformation: a case presentation and a review of the literature. Case Rep Urol. 2013; 2013:356819.
Dönmez FY, Coşkun M, Uyuşur A, Hunca C, Tutar NU, Başaran C, Cakir B: Noninvasive imaging findings of idiopathic renal arteriovenous fistula. Diagn Interv Radiol. 2008;14:103-5.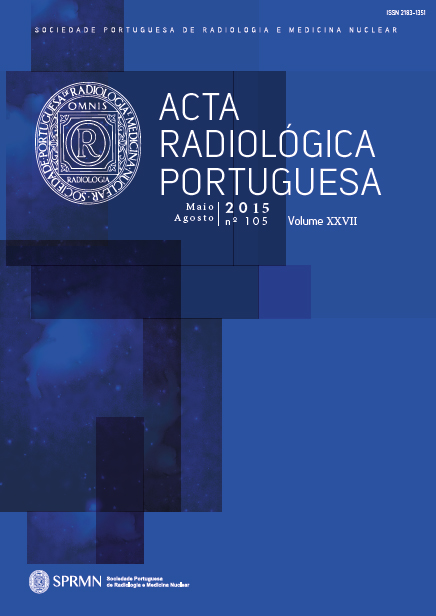 Downloads
Licença
Autor (es) (ou seu (s) empregador (es)) e ARP 2023. Reutilização permitida de acordo com CC BY-NC. Nenhuma reutilização comercial.