Dematerialization of Music and the Phonographic Production of Independent Rock of Teresina in the 21st Century
Keywords:
dematerialization of music, independent music production, Teresina
Abstract
One of the most verified phenomena in the context of recent structural changes in the production, circulation and consumption of music is the rise in an increasing number of contexts that are born outside the sphere of action of the great cultural industries and away from the great "centers". The possibility of phonographic recording and distribution facilitated by the emergence of digital technologies for a broad audience, while being one of the main factors for the partial dismantling of a 20th century model of the music industry, in a previously unthinkable dimension, of these groups distant from the cultural contexts of reference, despite the appearance of new challenges, which revolve mainly around the topic of "sustainability". Inserted in the broader scope of a doctoral thesis, this article seeks to discuss this new context of increasing "peripheral" musical contexts from the case of the sound production of independent rock from the Brazilian city of Teresina in the 21st century. Before the actual presentation and discussion of this material, some general notes on the main modifications of the music business in recent years are made, as well as a brief sociodemographic characterization of Teresina territory. It was also sought to emphasize the leading role of urban territories in research on cultural phenomena in contemporary times. In general, it is possible to affirm that the massive catalog, verified in 220 phonographic products, distributed in the most diverse supports and formats, is due mainly to these new opportunities arising from the new digital environment.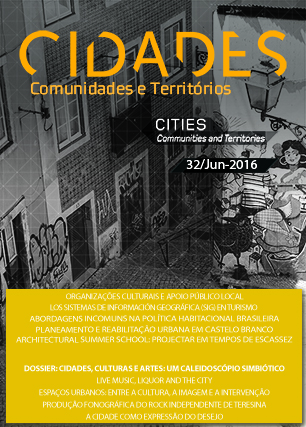 Downloads