The city as an expression of desire: experimental films giving a view of the daily micrology of Brazilian cities
Keywords:
History, experimental art, city
Abstract
This article analyses, from the point of view of history, experimental films made in the Brazilian cities of Teresina and Rio de Janeiro. The main objective of the study is to reflect on the existing inconsistencies between the city-voyeur – the one expressed in the postcards – and the city-flaneur, which, in turn, is expressed in the daily practices of the directors of the films studied. The main premise is the idea that the studied artistic experiments can be housed inside a kind of semantic guerrilla with which the filmmakers practice burlesque tactics of occupation and significance of the city. We studied six films, made in the early years of the 1970's.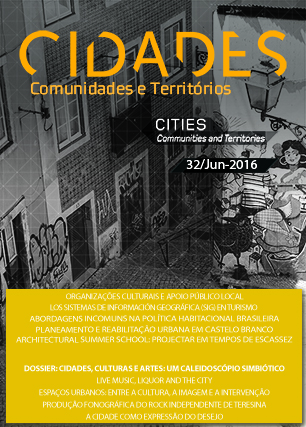 Downloads