Requalification of port waste spaces
Keywords:
requalification, urban voids, port areas, Porto Maravilha, Cais José Estelita
Abstract
Our research aims to identify sustainable strategies used in the requalification of urban voids located in Brazilian port areas, in order to restructure them productively, bearing in mind community well-being issues. The study specifically analyzes the Porto Maravilha intervention projects in Rio de Janeiro and the José Estelita Pier in Recife. The method consists of (i) reviewing some of the instruments of the City Statute, (ii) understanding about the formation of urban voids, and (iii) analyzing solutions adopted to refunctionalize sectors of the city, such as urban marketing. We may verify that the recovery of the urban voids port depends fundamentally on the integrated urban planning, centered on the social and cultural needs of the communities rooted around the area of intervention.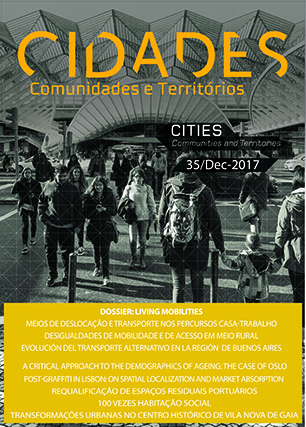 Downloads
Additional Files