"I do not see them as different, I just do not see here as their place"
Analysis of the symbolic power in the social relations between established and outsiders in Orlândia - SP
Keywords:
Migration, Orlândia-São Paulo, Established & Outsiders, Symbolic Violence
Abstract
This paper analyzed the social relations between the Orlândia- São Paulo city natural families and the Brazilian northeast migrant families, in which migrant men and women went to work on sugar cane cutting, civil construction and extraction of straw for the manufacture of handmade cigarettes. We understand that this migratory movement reorganized the social structures in Orlândia city, which until then were guided by the stigma center-periphery, but with the entry of the new migrant families brought to the surface the construction of a new discourse based on the creation of the distinction between "us" (paulistas) and "they" (northeastern). We have observed that since their inception these relationships have been based in a series of symbolic disputes, whether in the day-to-day life of peripheral neighborhoods or in leisure places, such as clubs. To carry out this study we use the theoretical framework built by sociologists Norbert Elias, Henri Lefebvre and Pierre Bourdieu.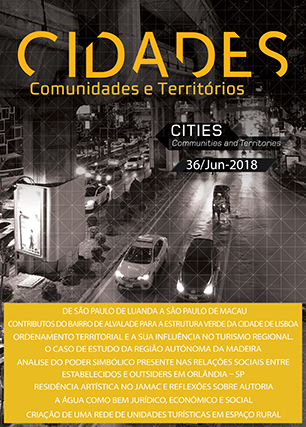 Downloads