Artistic residence at JAMAC and reflections on authorship
Keywords:
JAMAC, artistic residence, authorship
Abstract
The JAMAC- Jardim Miriam Arte Clube is an artist initiative put forth by Mônica Nador, who since 2004 has been solving diverse cultural problems creatively with the support of the South Zone of São Paulo residents. The project Paredes Pinturas (Wall Paintings) is best known for the actions developed by JAMAC's team, but there are also partnerships with other organizations and people. Based on the analysis of this visual intervention project, this article discusses how some of the partnerships established among artistic peers and the residency process funded by CCSP - Centro Cultural São Paulo in 2016 contributed to the understanding of contemporary concepts such as co-authorship, shared authorship and others.
 Keywords: JAMAC, Art Residency, creative solutions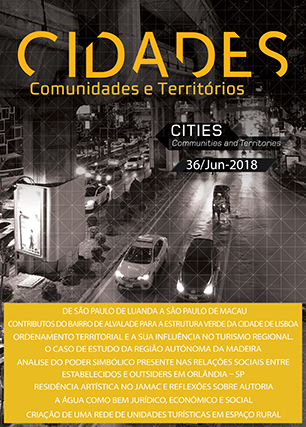 Downloads