Contemporary artistic claims in the public sphere of the city: Liberate Tate
Keywords:
art, city, activism, public sphere
Abstract
Throughout the centuries artistic processes have been played an important role against "repressive" and "dominating" systems. The spaces of the public sphere have been assumed as arenas for action of this kind of interventions.
Starting from the analyses of the projects developed by Liberate Tate, started 2010, in a workshop promoted by the Tate, in London, pretends to look at the role that contemporary artistic processes can have in the critical construction of publics and the society. And, understand how actions to the micro-scale can contribute to a more conscious civic society.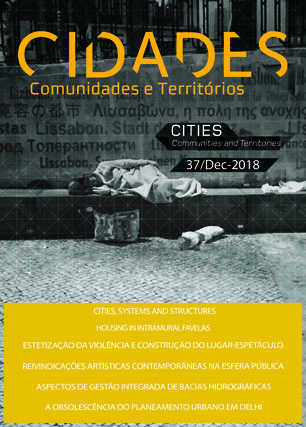 Downloads