Work without borders
viewpoints on domestic services and care
Keywords:
serviço doméstico, prestação de cuidados, migrações
References
Hochschild, A. R. (2000) "Global Care Chains and Emotional Surplus Value", in W. Hutton, A. Giddens (Eds.), On the Edge. Living with Global Capitalism, London: Jonathan Cape, pp. 130-46.
Marchetti, S. (2012) "Together? On the not-so-easy relationship between Italian labour organisations and migrant domestic workers' groups", Working Paper 2012/3, ICDD – International Center for Development and Decent Work, University of Kassel, available at https://www.uni-kassel.de/einrichtungen/international-center-for-development-and-decent-work-icdd/publications/working-papers.html.
Melo, H. P. de (1998) "O serviço doméstico remunerado no Brasil: de criadas a trabalhadoras", Diagnóstico do Setor Serviços no Brasil, Texto para discussão nº 565, Rio de Janeiro, Junho de 1998.
Willis, P. (2000) The Ethnographic Imagination, Maiden: Polity Press in association with Blackwell Publishers.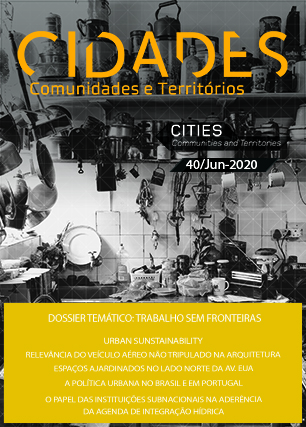 Downloads
Section
Dossier Editorial