SESC – open access to culture in the city of São Paulo
Keywords:
SESC, São Paulo, Trade, Education, Culture
Abstract
This article is the result of the case studies worked within the Project Creatcity - A Culture of Governance for the Creative City: Urban and International Networks Vitality. In the introduction we address the motions and specific characteristics of the institution SESC São Paulo; "Brief descriptions and context" discusses the consents of the project throughout its historical process; the "Entering the project in the city" chapter shows how the project is presented within the city in question; in "The creativity, vitality and competitiveness at SESC", the audience specific to projects and performances by means of the institution is addressed; in "SESC - São Paulo as a creative medium" and its subdivisions we look at the role of projects and collective and government representatives to their success; the "The Importance of Cultural Democratization within the context SESC São Paulo" chapter focuses on the design that better serves its beneficiaries; "Conflicts of use and sustainability of creative middle" deals with their strengths and weaknesses and the "Conclusions and recommendations for public performance lines and forms of governance" levels brief suggestions for the extension of its success. Thus, the SESC São Paulo appears as an important initiative in the world, where entrepreneurs realized the importance of investing in the welfare of their employees and dependents to better produce. Here, it is presented as a private, nonprofit, designed and built project, by representatives of the Brazilian business community.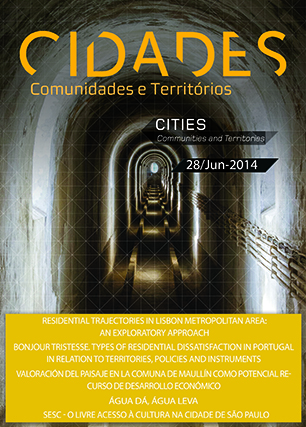 Downloads