The Sustainable City: Can the concept renew the conception and practice of the intervention?
Keywords:
sustainable city, city, compact city, urbanization in Portugal
Abstract
This article discusses the concept of sustainable city by questioning some of the arguments that sustain it. The concept of a sustainable city is somewhat confusing, but it does have the merit of asking central questions, although there is some doubt as to whether the current debate allows for a renewed conception of the urban project and whether it has relevant operational dimensions. For the time being, sustainable city is a concept of urbanists with little practical translation, at least in Portugal, and it seems that everyone agrees that there is no "best way", since we need to find the balance of the urban form in the history of life of each city, now building a new, more environmentally friendly, more socially cohesive, more economically competitive stage. But it is still valid that only a state in solidarity with the local authorities, proactive, determined and autonomous of particular interests, manages to reinforce the structure of the city as a collective good. In fact, the complexity of this problem requires multidisciplinary work, with the input of the social sciences, which allow the necessary integration that the concept of sustainable city is so ambitious about.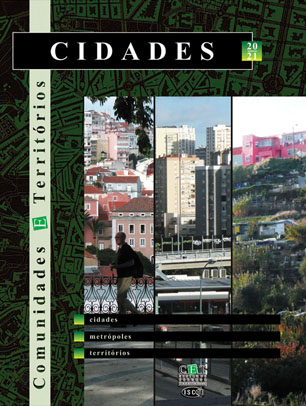 Downloads