Glaucoma beyond the eye: Recent achievements on the systemic dysfunction of this disease.
Carlos A.M. Marques Neves

Faculdade de Medicina da Universidade de Lisboa/Oftalmologia CHLN/HSM
Resumo
Glaucoma as a systemic disease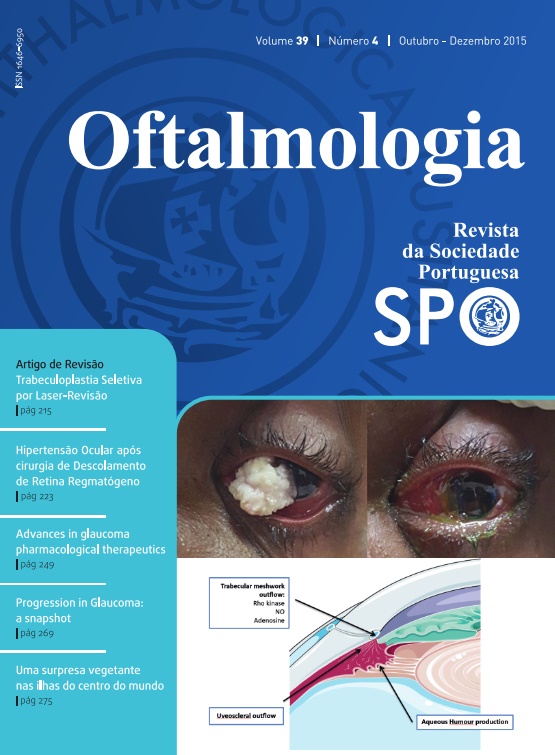 Os autores dos manuscritos submetidos para publicação deverão ceder, a título integral e permanente, os direitos de autor (copyright) à revista Oftalmologia da Sociedade Portuguesa de Oftalmologia. A cedeência de direitos de autor permite a publicação e divulgação do artigo em formato impresso ou electrónicoe entrará em vigor a partir da data de aceitação do manuscrito. Os autores concedem, ainda, os direitos para a revista Oftalmologia utilizar e explorar o respectivo artigo, nomeadamente para licenciar o seu conteúdo a bases de indexação.