BIOETHICS AND NATIONAL AND INTERNATIONAL DOCUMENTS
Keywords:
Bioethics, Portuguese legislation, International Documents
Abstract
Currently society recognizes as a fact that knowledge of bioethically relevant international and national documentation is fundamental in daily practice, as much in terms of routine work as it is in investigation. In this article we present a short list of some of the national and international resources at our disposal, with contents that are more general or more speciÞ c concerning ethics and/or principles of ethics which support the studies or research projects – and whose depth goes well beyond simple codes of professional ethics and which reß ect profound ethical thought concerning social themes and society in general. Thus two lists are presented, of Portuguese legislation and international documentation, very directly relating to informed consent, conÞ dentiality and human dignity, among others, which may be consulted and are recommended to professionals in general and young investigators in particular.
Downloads
Download data is not yet available.
References
Oliva -Teles N. Bioética em Genética – historial, problemas e
princípios éticos. In: Rui Nunes R, Melo H, editores. Genética
e Reprodução Humana. Coimbra: GráÞ ca de Coimbra; 2000.
p. 49 -80.
Beauchamp T, Childress J. Principles of Biomedical Ethics.
New York: Oxford University Press, 4th ed.; 1994.
Decreto -Lei n.º 97/95, de 10 de maio, disponível em www.
dre.pt
Lei n.º 67/98, de 26 de outubro, disponível em www.dre.pt
Lei n.º 46/2004, de 19 de agosto, disponível em www.dre.pt
Lei n.º 12/2005, de 26 de janeiro, disponível em www.dre.pt
Decreto -Lei n.º 102/2007, de 2 de abril, disponível em www.
dre.pt
Melo H. Ética em Cuidados de Saúde - Código de Nuremberga.
Porto, Porto Editora, 1998.
Declaração Universal dos Direitos do Homem, 1948, disponível
em: Diário da República de 9 de março de 1978, 489 -493.
Declaração de Helsínquia, 1964, disponível em http://www.
wma.net/
Declaração de Lisboa, 1981, disponível em: http://www.wma.
net/en/30publications/10policies/l4/
International Ethical Guidelines for Biomedical Research Involving
Human Subjects, 1982, disponível em: www.cioms.
ch/publications/layout_guide2002.pdf
Guidelines for Good Clinical Practice, 1995, disponível em:
http://www.who.int/tdr/publications/training -guideline-
-publications/operational -guidelines -ethics -biomedical-
-research/en/
Convenção para a Proteção dos Direitos do Homem e da
Dignidade do Ser Humano Relativamente às Aplicações da
Biologia e da Medicina: Convenção sobre os Direitos Humanos
e a Biomedicina (CDHB), 1996, disponível em: http://
www.gddc.pt/direitos -humanos/textos -internacionais
Declaração Universal sobre o Genoma Humano e os Direitos
Humanos, adotada pela Conferência Geral da UNESCO,
, disponível em: www.unesco.org
Carta dos Direitos Fundamentais da União Europeia, 2000,
disponível em: http://www.europarl.europa.eu/charter/pdf/
text_pt.pdf
Review of Ethical Issues in Medical Genetics, World Medical
Association, 2003, disponível em: http://www.wma.net/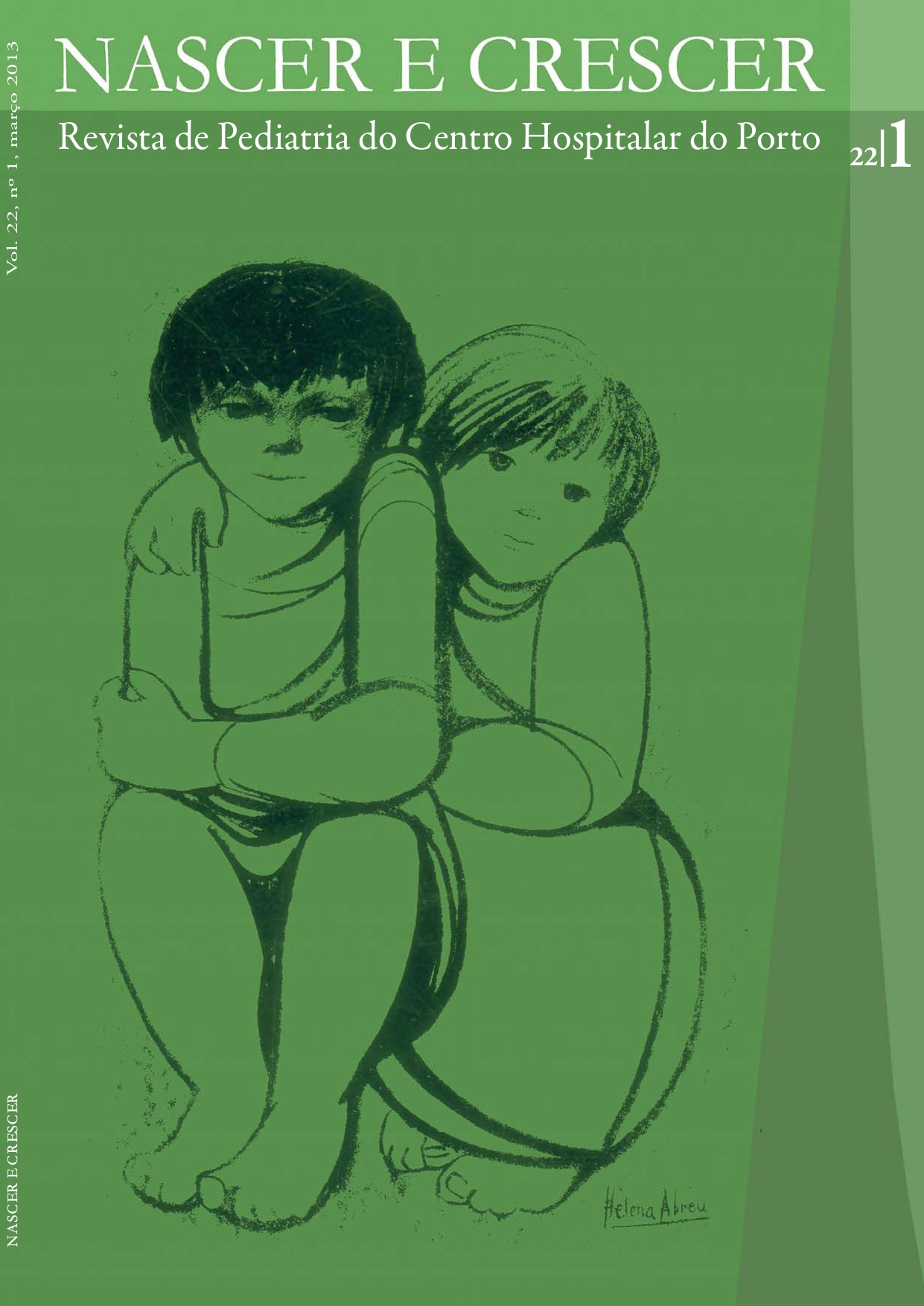 Downloads
How to Cite
1.
Teles NO. BIOETHICS AND NATIONAL AND INTERNATIONAL DOCUMENTS. REVNEC [Internet]. 2017Aug.22 [cited 2023Jun.2];22(1):38-41. Available from: https://revistas.rcaap.pt/nascercrescer/article/view/12899
Section
Current Perspectives in Bioethics
License
Copyright and access
This journal offers immediate free access to its content, following the principle that providing free scientific knowledge to the public provides greater global democratization of knowledge.
The works are licensed under a Creative Commons Attribution Non-commercial 4.0 International license.
Nascer e Crescer – Birth and Growth Medical Journal do not charge any submission or processing fee to the articles submitted.