Acute calcific tendinitis of the longus colli muscle
Resumo
Acute calcific tendinitis of the longus colli (CTCL) is a rare, self-limited and probably under diagnosed cause of acute neck pain in which the radiologist can make a definitive diagnosis. It commonly mimics potentially serious conditions affecting the retropharyngeal space. We report a case of a 63-year old male presenting in the emergency department with acute throat pain. Imaging findings were diagnostic of CTCL. A brief review of the literature is provided.
Referências
Offiah CE, Hall E. Acute calcific tendinitis of the longus colli muscle: spectrum of CT appearances and anatomical correlation. The British Journal of Radiology. 2009 Jun;82(978):e117-21
Silva CF, Soffia PS, Pruzzo E. Acute prevertebral calcific tendinitis: a source of non-surgical acute cervical pain. Acta Radiologica. 2014 Feb;55(1):91-4
Artenian DJ, Lipman JK, Scidmore GK, Brant-Zawadzki M. Acute neck pain due to tendonitis of the longus colli: CT and MRI findings. Neuroradiology. 1989;31(2):166-9
Estimable K, Rizk C, Pujalte GG. A rare case of neck pain: acute longus colli calcific tendinitis in a possibly immunocompromised individual. Journal of the American Board of Family Medicine : JABFM. 2015 Jan-Feb;28(1):146-50
Zibis AH, Giannis D, Malizos KN, Kitsioulis P, Arvanitis DL. Acute calcific tendinitis of the longus colli muscle: case report and review of the literature. European Spine Journal. 2013 May;22 Suppl 3:S434-8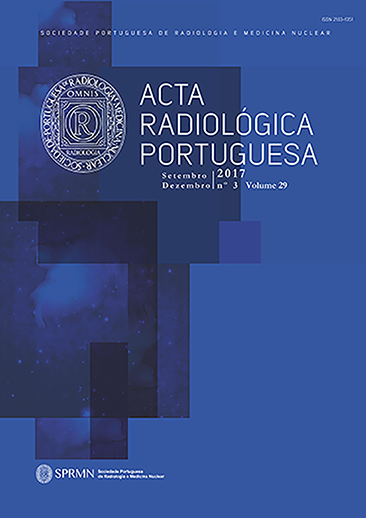 Downloads
Ficheiros Adicionais
Licença
Autor (es) (ou seu (s) empregador (es)) e ARP 2022. Reutilização permitida de acordo com CC BY-NC. Nenhuma reutilização comercial.