ARP Case Report nº 28: What is your diagnosis?
Resumo
A 78-year-old female patient was admitted to the emergency department of our institution with a history of psychomotor retardation, myoclonus and dysarthria, over the last 2 months. Her past medical history only included atrial fibrillation with a rapid ventricular response. The neurological examination confirmed the findings mentioned above and an electroencephalography was performed which showed the presence of encephalopathy. The patient was admitted with a presumptive diagnosis of transmissible spongiform encephalopathy (Creutzfeldt-Jakob disease). A cerebral MRI (not shown) was conducted, which not only excluded this diagnosis but also revealed the presence of areas of hyperintense signal on T1-weighted images with ill-defined margins, symmetrically affecting the globus pallidus and the medial region of the cerebral peduncles' feet. These findings were compatible with liver encephalopathy. Computed Tomography (CT) of the abdomen and Digital Subtraction Venography (DSV) were performed for further investigation. What is your diagnosis?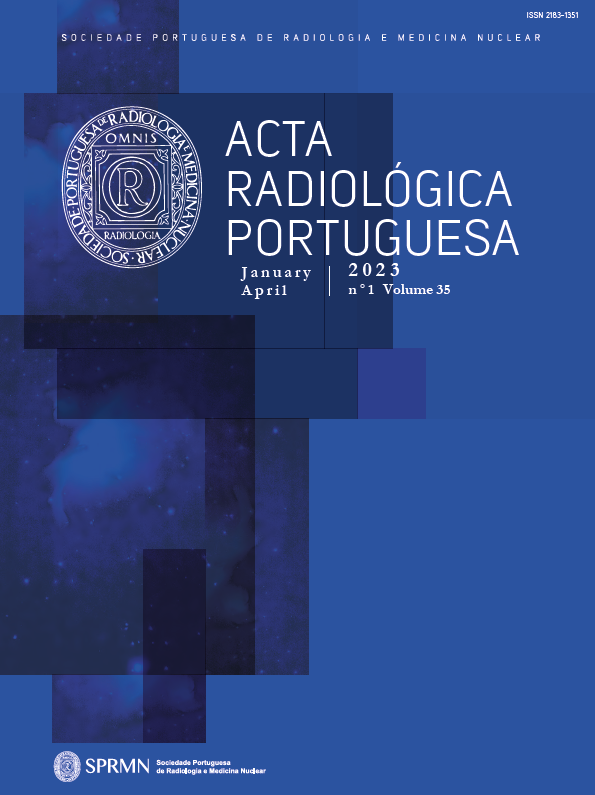 Downloads
Licença
Autor (es) (ou seu (s) empregador (es)) e ARP 2023. Reutilização permitida de acordo com CC BY-NC. Nenhuma reutilização comercial.