Social Participation as a Mechanism for (Re) Construction of Democracy
126/5000 Together, Portugal and Brazil. Participatory budgeting as a viable tool for urban transformation in a democracy.
Keywords:
Democracy and Citizenship, Participatory Budgeting, Cascais and Porto Alegre, Portugal and Brazil
Abstract
This paper begins by analyzing a few questions about participatory democracy and citizenship in a broad manner, in Portugal and Brazil, in present times, inserting the Participatory Budgeting in this context and its institutional development. In a further stage, it presents considerations concerning experiences of Porto Alegre, RS, Brazil and the Municipality of Cascais, Lisbon, Portugal.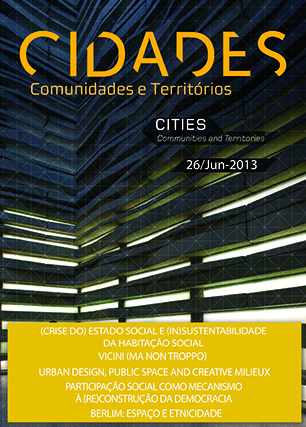 Downloads