DERMATITE ESTREPTOCÓCICA PERIANAL - CASO CLÍNICO
Abstract
Introdução: A Dermatite Estreptocócica Perianal é uma enti- dade bem definida, mas mal conhecida e subdiagnosticada. Tem como agente etiológico mais frequente o Estreptococo β –hemolítico do grupo A (SGA). Atinge principalmente crianças do sexo masculino, entre os 6 meses e os 11 anos de idade.
Caso Clínico: Criança de 5 anos de idade do sexo feminino, previamente saudável, observada em consulta do Pediatra assistente com queixas de obstipação, defecação dolorosa, tenesmo, hematoquésia e prurido anal e vulvar. Tinha sido avaliada anteriormente no SU da área residência e realizado rastreio de infeção urinária que foi negativo, aplicação tópica de antimicótico e corticóide (butirato de hidrocortisona) e antiparasitário, sem melhoria. Ao exame objetivo tinha bom estado geral e na região perianal apresentava dermatite circular bem delimitada, com intenso rubor e escorrência anal muco sanguinolenta amarelada. Apresentava lesões semelhantes na região vulvar. Sob suspeita de se tratar de dermatite perianal de origem bacteriana realizou teste rápido de SGA que foi positivo e zaragatoa para microbiologia que se revelou positiva para SGA sensível a Amoxicilina/Ac clavulânico, que cumpriu durante 10 dias com eficácia.
Comentários: É importante perante uma criança com erite- ma perianal associado ou não a dor com a defecação, exsudado ou prurido, pensar na dermatite estreptocócica perianal. O diagnóstico é baseado na suspeita clínica e deverá ser confirmado com o teste rápido da lesão para pesquisa de SGA. O tratamento deverá ser iniciado de imediato e mantido no mínimo 10 dias. Embora estejam descritas recidivas em cerca de 40% dos ca- sos, este caso clínico foi de fácil resolução, não se verificando recidiva até à data.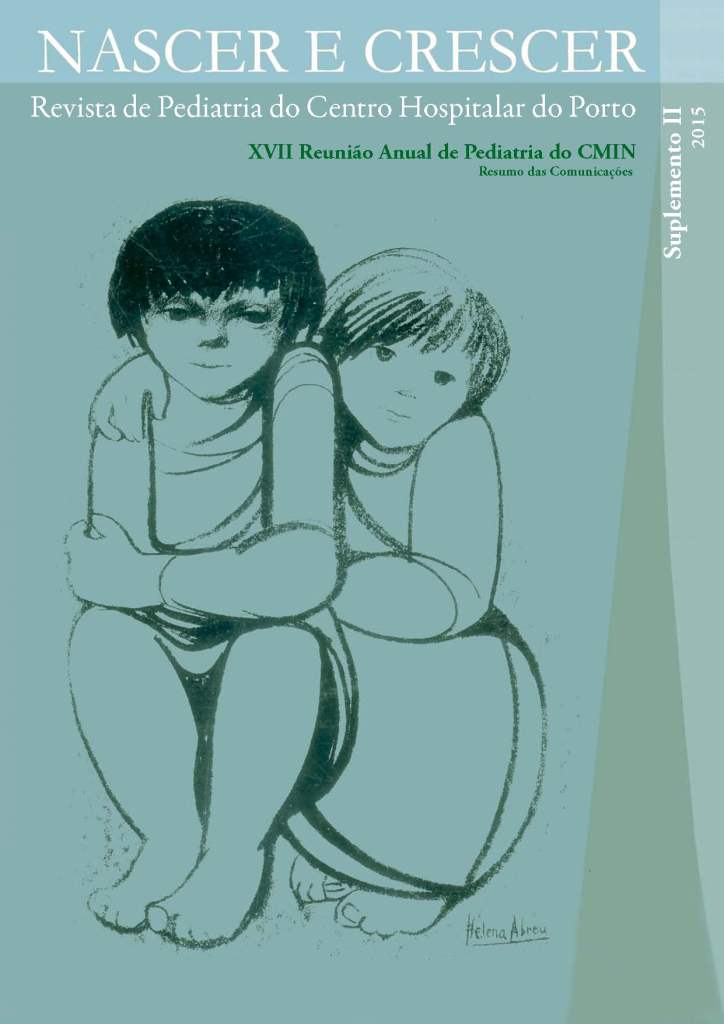 Downloads
How to Cite
Raposo, F., Pinheiro, M., Teles, A., Martins, F., & Mendanha, S. (2016). DERMATITE ESTREPTOCÓCICA PERIANAL - CASO CLÍNICO. NASCER E CRESCER - BIRTH AND GROWTH MEDICAL JOURNAL, 24, S20. https://doi.org/10.25753/BirthGrowthMJ.v24.i0.9451
Section
Resumo dos posters
License
Copyright and access
This journal offers immediate free access to its content, following the principle that providing free scientific knowledge to the public provides greater global democratization of knowledge.
The works are licensed under a Creative Commons Attribution Non-commercial 4.0 International license.
Nascer e Crescer – Birth and Growth Medical Journal do not charge any submission or processing fee to the articles submitted.