Rituximab use in children with complicated idiopathic nephrotic syndrome - a single centre experience
Keywords:
nephrotic syndrome, steroid-dependent, steroid-resistant, rituximab
Abstract
Background: In children with idiopathic nephrotic syndrome, rituximab can maintain short-term remission allowing steroids and calcineurin inhibitors taper.
Methods: We retrospectively reviewed all children receiving rituximab for idiopathic nephrotic syndrome at a tertiary hospital. All patients, except one who received a single dose, had four infusions of 375mg/m2 of rituximab at a one-week interval, minimum follow-up duration of four and maximum 118 months.
Results: Eleven patients were included, three patients with steroid resistant nephrotic syndrome and eight steroid dependent or frequently relapsing nephrotic syndrome. Male:female ratio was 8:3 and median age at onset was 2.7 (minimum 1.7-maximum 9.9) years-old. All patients received a trial of calcineurin inhibitors, eight received cyclophosphamide and seven mycophenolate mofetil. Remission of proteinuria was observed in nine patients. Two patients were non-responders evolving to end-stage renal disease. Patients experienced in median three relapses during the six months preceding rituximab. Responders did not relapse in the following six months (p=0.013) and daily dose of prednisolone was significantly reduced (p=0.001). Two patients relapsed at 9 and 12 months after rituximab. Another patient experienced relapse immediately after kidney transplant, successfully treated with our protocol for focal and segmental glomerulosclerosis relapse. Recovery of CD19 cells counting was observed in six patients including two relapsing patients. No severe infection or neoplasia were reported.
Conclusions: Rituximab successfully reduced relapsing in complicated idiopathic nephrotic syndrome, steroid dose and enabled other immunosuppressants weaning off in most patients. Recovery of CD19 cells did not anticipate relapse, but may herald the need for additional rituximab infusions.
Downloads
Download data is not yet available.
References
1. Radhakrishnan J, Cattran DC. The KDIGO practice guideline on glomerulonephritis: reading between the (guide)lines— application to the individual patient. Kidney Int. 2012; 82:840-56.

2. Teeninga N, Kist-van Holthe JE, van Rijswijk N, de Mos NI, Hop WC, Wetzels JF, et al. Extending Prednisolone Treatment Does Not Reduce Relapses in Childhood Nephrotic Syndrome. J Am Soc Nephrol. 2013; 24:149-59.

3. Tarshish P, Tobin JN, Bernstein J, Edelmann CM. Prognostic significance of the early course of minimal change nephrotic syndrome: report of the International Study of Kidney Disease in Children. J Am Soc Nephrol. 1997; 8:769-76.

4. Trompeter RS, Hicks J, Lloyd BW, White RHR, Cameron JS. Longterm outcome for children with minimal-change nephrotic syndrome. Lancet. 1985; 325:368-70.

5. Kyrieleis HA, Löwik MM, Pronk I, Cruysberg HR, Kremer JA, Oyen WJ, et al. Long-term outcome of biopsy-proven, frequently relapsing minimal-change nephrotic syndrome in children. Clin J Am Soc Nephrol. 2009; 4:1593-600.

6. Hodson E, Willis N, Craig J. Non-corticosteroid treatment for nephrotic syndrome in children. Hodson EM, ed. Cochrane Database Syst Rev. 2008:CD002290.

7. Brouhard BH. The FSGS factor: enrichment and in vivo effect of activity from focal segmental glomerulosclerosis plasma. Clin Pediatr (Phila). 1999;38(10):615-6.

8. Pollak MR. Focal segmental glomerulosclerosis: recent advances. Curr Opin Nephrol Hypertens. 2008; 17:138-42.

9. Noone DG, Iijima K, Parekh R. Idiopathic nephrotic syndrome in children. Lancet. 2018; 392:61-74.

10. Pradhan M, Furth S. Rituximab in Steroid-Resistant Nephrotic Syndrome in Children: A (False) Glimmer of Hope? J Am Soc Nephrol. 2012; 23:975-8.

11. Vallerskog T, Gunnarsson I, Widhe M, Risselada A, Klareskog L, van Vollenhoven R, et al. Treatment with rituximab affects both the cellular and the humoral arm of the immune system in patients with SLE. Clin Immunol. 2007; 122:62-74.

12. Bruneau S, Dantal J. New insights into the pathophysiology of idiopathic nephrotic syndrome. Clin Immunol. 2009; 133:13-21.

13. Fujinaga S, Hirano D, Nishizaki N, Kamei K, Ito S, Ohtomo Y, et al. Single infusion of rituximab for persistent steroiddependent minimal-change nephrotic syndrome after longterm cyclosporine. Pediatr Nephrol. 2010; 25:539-44.

14. Munyentwali H, Bouachi K, Audard V, Remy P, Lang P, Mojaat R, et al. Rituximab is an efficient and safe treatment in adults with steroid-dependent minimal change disease. Kidney Int. 2013; 83:511-6.

15. Kemper MJ, Gellermann J, Habbig S, Krmar RT, Dittrich K, Jungraithmayr T, et al. Long-term follow-up after rituximab for steroid-dependent idiopathic nephrotic syndrome. Nephrol Dial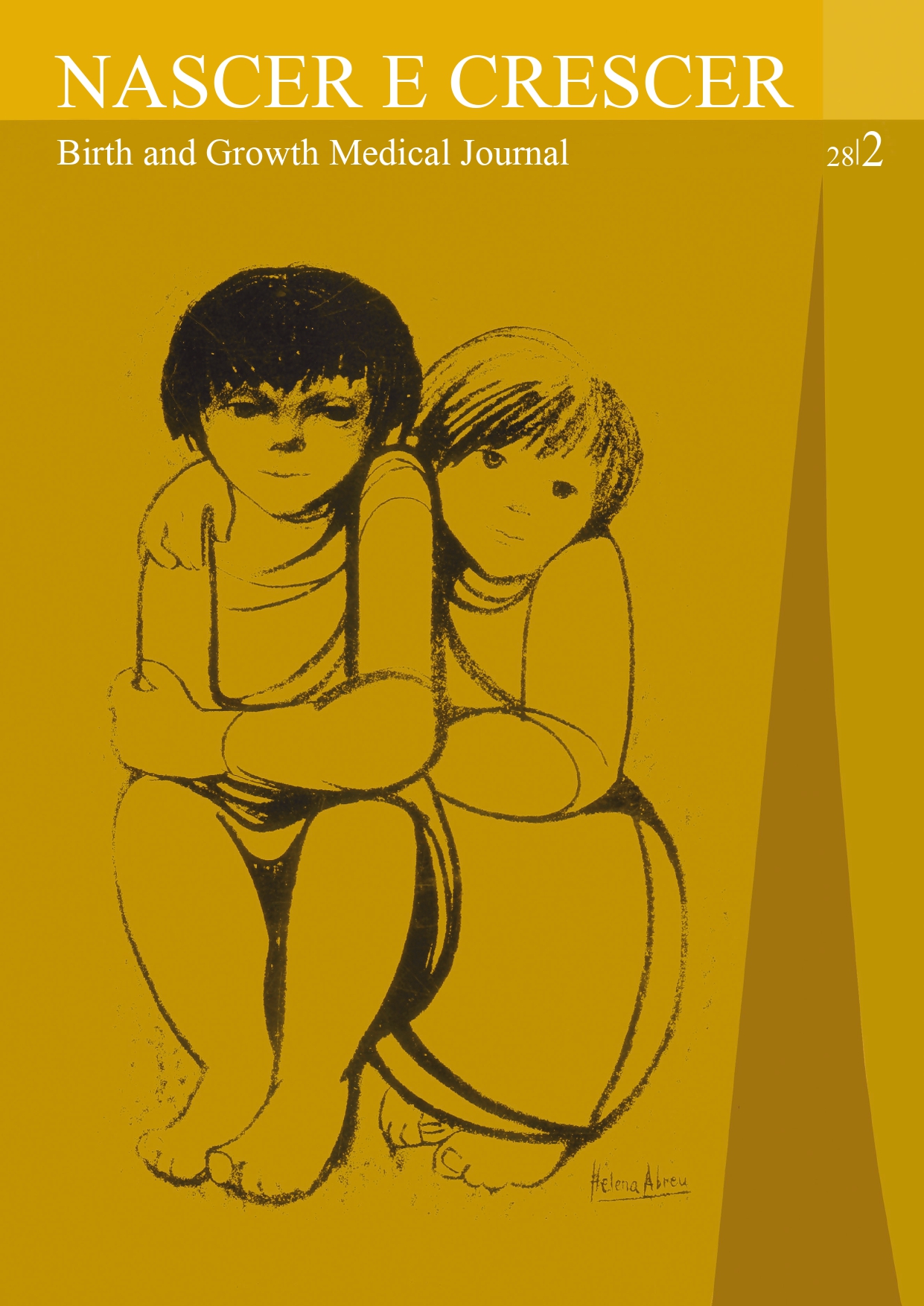 Downloads
How to Cite
1.
Moreira CL, Baptista R, Sousa PM, Maciel J, Costa L, Teixeira A, Costa T, Matos P, Rocha L, Faria MS, Mota C. Rituximab use in children with complicated idiopathic nephrotic syndrome - a single centre experience. REVNEC [Internet]. 2019Jul.18 [cited 2023Jun.3];28(2):70-6. Available from: https://revistas.rcaap.pt/nascercrescer/article/view/15974
Section
Original Articles
License
Copyright and access
This journal offers immediate free access to its content, following the principle that providing free scientific knowledge to the public provides greater global democratization of knowledge.
The works are licensed under a Creative Commons Attribution Non-commercial 4.0 International license.
Nascer e Crescer – Birth and Growth Medical Journal do not charge any submission or processing fee to the articles submitted.