Subjetividades em Dívida: Formação e Sociedade de Controle
Keywords:
História, Subjetividades, Dívida, Controle, Capital / History, Subjectivities, Debt, Control, Capital
Abstract
O artigo apresenta uma discussão conceitual sobre a produção de uma dívida das subjetividades, em resposta aos excessos da sociedade contemporânea, gerando adoecimentos, ódios, ressentimentos, extenuante busca de formação, procura desmedida de trabalho, competição desleal por cargos e vagas, exposição pública exaustiva, entre outros problemas atuais a analisar. Pensar esses acontecimentos da atualidade se torna relevante e pode contribuir com várias áreas dos saberes, na medida em que interroga a história do presente, contando com Deleuze, Foucault, Arendt, Negri, Cocco, Arendt, Levy, Bauman e Castells, entre outros pesquisadores importantes da produção das subjetividades contemporâneas. Afirma-se como a formação continuada acrescida da precarização do trabalho e mercantilização das relações afetivas e sociais geraram sofrimentos e questões complexas difíceis de elaborar e lidar, no contemporâneo.
The paper presents a conceptual discussion on the production of a debt of subjectivities, in response to the excesses of contemporary society, generating illnesses, hatreds, resentments, strenuous search training, excessive demand for labor, unfair competition for positions and vacancies, exhaustive public exposure among other current issues to consider. Think these events of today is relevant and can contribute to various areas of knowledge, in that it interrogates the history of the present, with Deleuze, Foucault, Arendt, Negri, Cocco, Arendt, Levy, Bauman and Castells, among other researchers important production of contemporary subjectivities. It is stated as plus continuing education casualization of labor and commodification of affective and social relations generated suffering and difficult complex issues to develop and deal in contemporary.
Downloads
Download data is not yet available.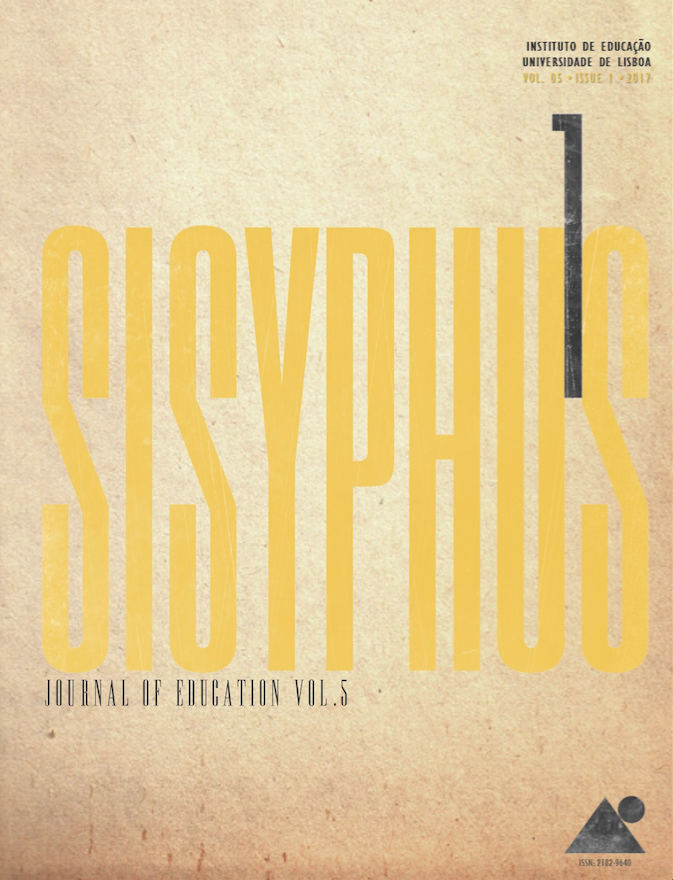 Downloads
License
Copyright (c) belongs to Sisyphus - Journal of Education. However, we encourage issued articles to be published elsewhere, provided that Sisyphus authorization is asked for and that authors integrate our original source citation and a link to our website.
CC Licensing


This work is licensed under a Creative Commons Attribution-NonCommercial 4.0 International License (CC BY-NC 4.0).
Author Self-Archiving Policy
Author(s) are permitted to self-archive the final published version in institutional or thematic repositories, and in their personal or institutional websites.
DORA Signer
The Instituto de Educação da Universidade de Lisboa, Sisyphus' Publisher, is a San Francisco Declaration on Research Assessment signer.