Current Issue
Vol 7 No 1 (2019): Technology Enhanced Learning [Aprendizagem Enriquecida por Tecnologias]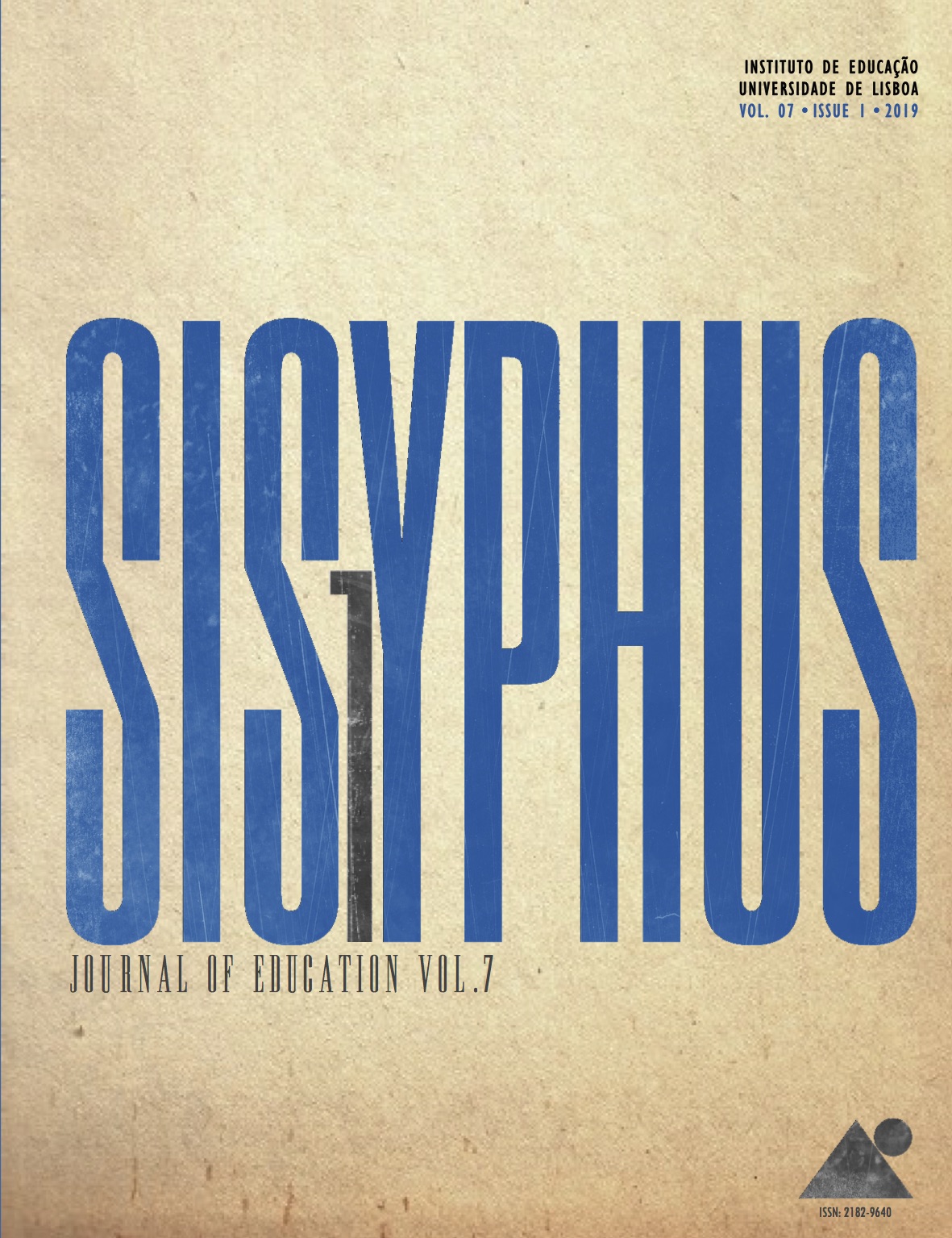 Edited by Ana Pedro, João Piedade & João Filipe Matos
O número temático da Revista Sisyphus — Journal of Education que agora se apresenta estrutura-se em torno de um conjunto de textos selecionados entre os trabalhos apresentados no V Congresso Internacional TIC e Educação – ticEDUCA 2018. Subordinado à temática Technology Enhanced Learning | Aprendizagem Enriquecida por Tecnologias, o ticEDUCA 2018 decorreu em setembro de 2018, tendo sido um espaço privilegiado de partilha e reflexão sobre a investigação desenvolvida no domínio das Tecnologias Digitais na Educação.
Com vista à edição de um número especial da Sisyphus — Journal of Education que considerassem representativo da qualidade científica apresentada em setembro de 2018, os editores deste número convidaram um conjunto de autores a apresentar para esta edição uma versão mais completa e aprofundada das investigações apresentadas no ticEDUCA 2018, perfazendo, deste modo, sete artigos selecionados.
View All Issues
__________________________________________________________________________________________
Sisyphus — Journal of Education aims to be a place for debate on political, social, economic, cultural, historical, curricular and organizational aspects of education. It pursues an extensive research agenda, embracing the opening of new conceptual positions and criteria according to present tendencies or challenges within the global educational arena.
The journal publishes papers displaying original researches—theoretical studies and empirical analyses—and expressing a wide variety of methods, in order to encourage the submission of both innovative and provocative work based on different orientations, including political ones. Consequently, it does not stand by any particular paradigm; on the contrary, it seeks to promote the possibility of multiple approaches. However, Sisyphus seeks contributions within the framework of two main research lines: Education XXI and Change Forces in Education .
editorial team | contact | submission guidelines | 2018 reviewers
__________________________________________________________________________________________