Subject in Socially Acute Questions Clinical Didactics: a New Approach to Study Teachers Subjectivity
Keywords:
Neutrality, Teacher positioning, Subject, Clinical didactics, Socially Acute Questions
Abstract
In socially acute question didactics and "education for" subject-specific areas, the objects of teaching are not considered to be fixed and they entail values and controversial issues. The set of issues related to neutrality thus arises for these problems, which combine advanced and often fragmented scientific knowledge, ethical issues, and complex political and administrative issues.
The question of teacher opinion is particularly important in teaching these uncertain kinds of knowledge (Girault & Lhoste, 2010). The teaching of socio-scientific issues (SCI) confronts teachers with taking a new position: that of committed impartiality, whereas instructional communication has traditionally been built on a duty to remain impartial and neutral regarding schoolroom discourse (Urgelli, 2009). The particular context in which content knowledge is not stabilized raises once again the question of teacher subjectivity.
This paper proposes reflecting epistemologically on the different ways of studying teacher subjectivity in their teaching of, or providing instruction on, socially controversial issues. Research on SCI teaching practices focuses on actors or subjects according to their theoretical and epistemological grounding, for example social representations (Jeziorski & Legardez, 2013), fostering socio-political activism (Bencze, 2013), positions taken by educators in handling controversial issues (Kelly, 1986), the heating up and cooling down of socially controversial issues (Legardez & Simonneaux, 2011), neutrality and commitment (Simonneaux & Legardez, 2008), and relationship to uncertainty and challenges (Brossais, 2014).  The aim of this article is to present an outlook of the research relative to teachers' subjectivity on didactics of socially acute questions, and then to propose an original perspective such as teachers practices clinical analysis coming from clinical didactics French field of research.
This paper situates the context in which my broader study on clinical didactics of socially acute questions takes place.
Downloads
Download data is not yet available.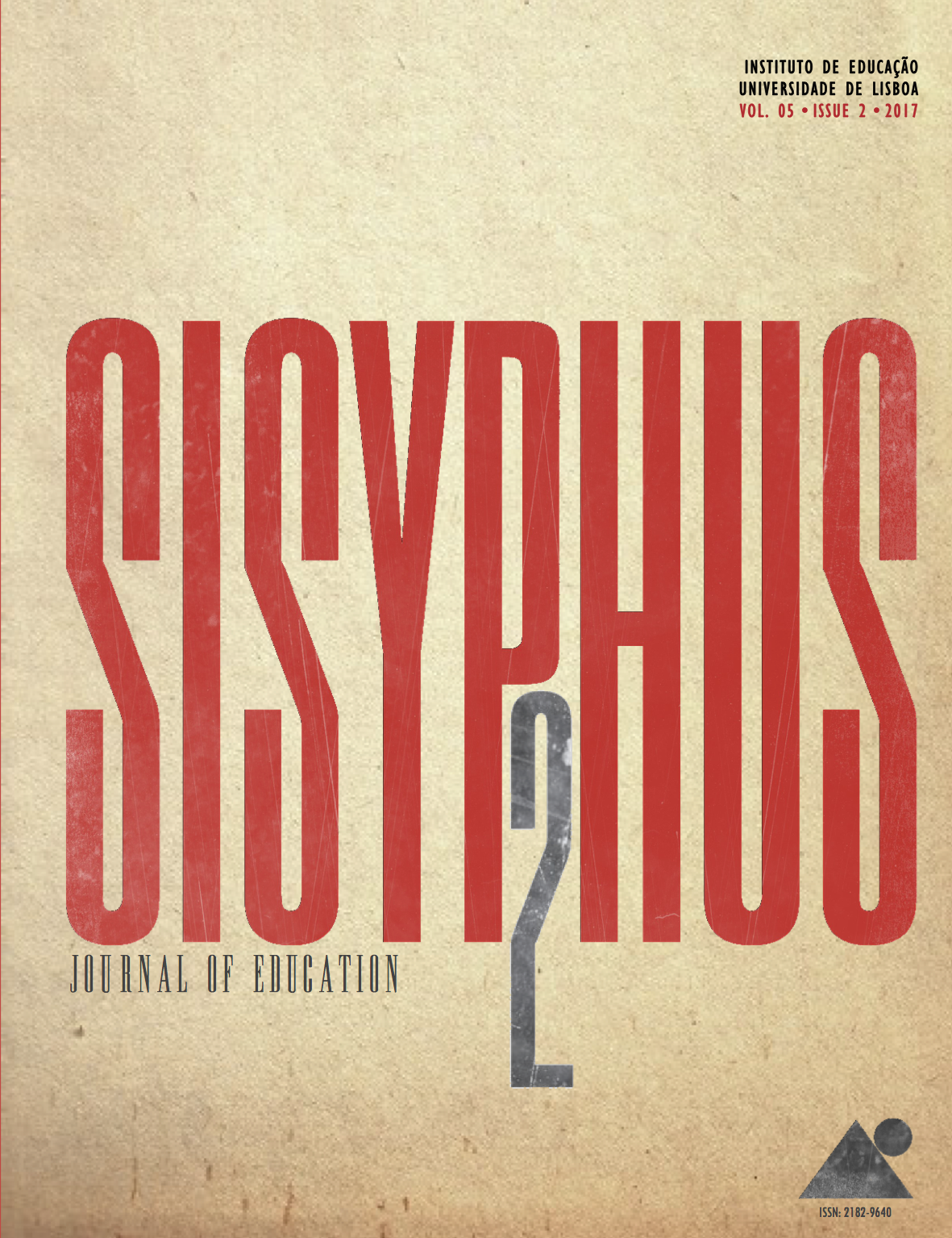 Downloads
License
Copyright (c) belongs to Sisyphus - Journal of Education. However, we encourage issued articles to be published elsewhere, provided that Sisyphus authorization is asked for and that authors integrate our original source citation and a link to our website.
Author Self-Archiving Policy
Author(s) are permitted to self-archive the final published version in institutional or thematic repositories, and in their personal or institutional websites.
DORA Signer
The Instituto de Educação da Universidade de Lisboa, Sisyphus' Publisher, is a San Francisco Declaration on Research Assessment signer.