Enseigner des Questions Socialement Vives : un Champ de Tension Entre l'Education Transmissive et l'Education Transformatrice-Critique
Keywords:
Éducation transformatrice-critique, Pédagogie critique, Questions Socialement Vives, Postures d'enseignants, Éducation au développement durable, Interdisciplinarité
Abstract
Cette contribution se propose d'aborder l'intégration de la problématique des questions socialement vives dans la formation des enseignants à partir de l'exemple d'une recherche sur l'éducation au développement durable (EDD). Elle s'appuie sur des données recueillies dans le cadre d'une recherche sur les représentations sociales du développement durable (DD) et les postures au regard de l'EDD de futurs enseignants français et québécois. Le cadre théorique, - construit autour des concepts de questions socialement vives et de pédagogie critique -,  ainsi qu'une posture transformatrice-critique, orientent la lecture et l'interprétation des résultats, notamment en soulignant la coexistence de deux approches de l'EDD chez les futurs enseignants : l'une  transmissive et l'autre transformatrice-critique. Cela se traduit par des champs de tension se rapportant notamment aux questions de neutralité et de finalités. Le présent article se propose d'illustrer la  manière  dont ces tensions se manifestent chez les futurs enseignants à partir de résultats issus de douze entretiens semi-directifs.  Il apporte ainsi un éclairage approfondi et renouvelé quant aux appuis et obstacles à l'implémentation des questions socialement vives dans les systèmes éducatifs formels.
Downloads
Download data is not yet available.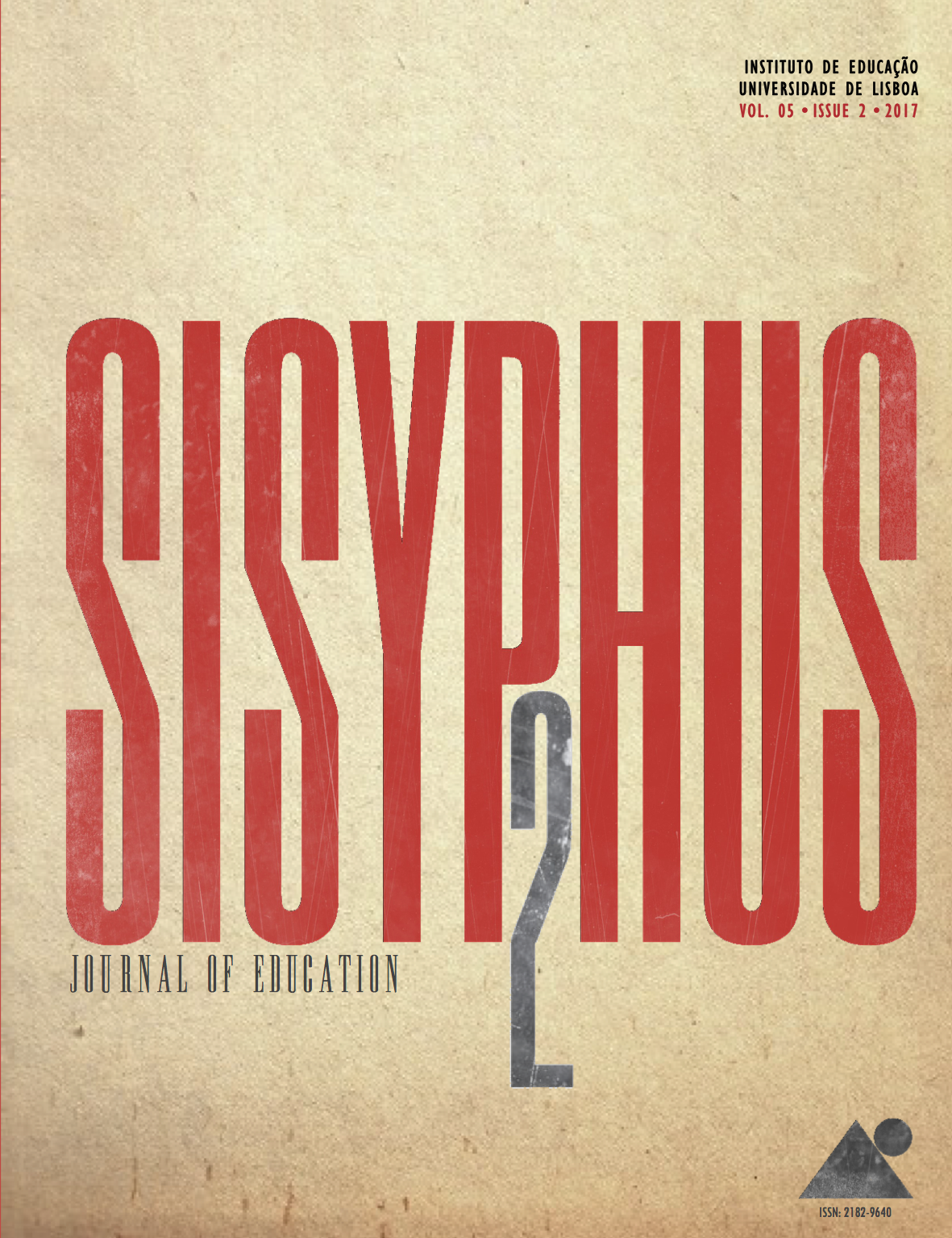 Downloads
License
Copyright (c) belongs to Sisyphus - Journal of Education. However, we encourage issued articles to be published elsewhere, provided that Sisyphus authorization is asked for and that authors integrate our original source citation and a link to our website.
Author Self-Archiving Policy
Author(s) are permitted to self-archive the final published version in institutional or thematic repositories, and in their personal or institutional websites.
DORA Signer
The Instituto de Educação da Universidade de Lisboa, Sisyphus' Publisher, is a San Francisco Declaration on Research Assessment signer.