Direitos Humanos e Educação em Tempos de Desassossego
Carlos Vilar Estêvão

Universidade Católica Portuguesa
Keywords:
Direitos humanos, Educação, Educational markets, Performatividade / Human rights, Education, Performativity
Abstract
RESUMO
Neste artigo, o autor começa por caracterizar os tempos actuais como tempos de desassossego e de uma certa normalização da anormalidade, detendo-se particularmente nos impactos deste contexto algo turbulento e complexo no modo como os direitos são concebidos e manipulados e no modo como a educação passou a ser compreendida. O autor ressalta, então, como os direitos humanos tendem a ser encarados como ferramentas multiusos, ao serviço de novo realismo político e económico, aparentemente mais apaziguador, enquanto a educação está a transfigurar-se, apresentando, neste momento, várias faces, com destaque para a fórmula que o texto caracteriza como mcEducação e que pressupõe, naturalmente, um modo específico não só de entender o serviço da "educação às direitas" mas também de "endireitar" os direitos humanos, mais adaptados, por conseguinte, à performatividade competitiva.

ABSTRACT
The author defines contemporary times as restlessness times, when a certain normalization of abnormality occurs; affecting this somewhat turbulent and complex context on how the rights are conceived and manipulated, as well as how education became understood. Then, human rights tend to be conceived as multi-use tools to serve the new political and economic realism, apparently as peacemaker, whereas education has been changed to have several faces, particularly mcEducation. Of course, this assumes a specific perspective to understand educational services from the right wing perception at the same time that human rights are adapted to the competitive performativity.
Downloads
Download data is not yet available.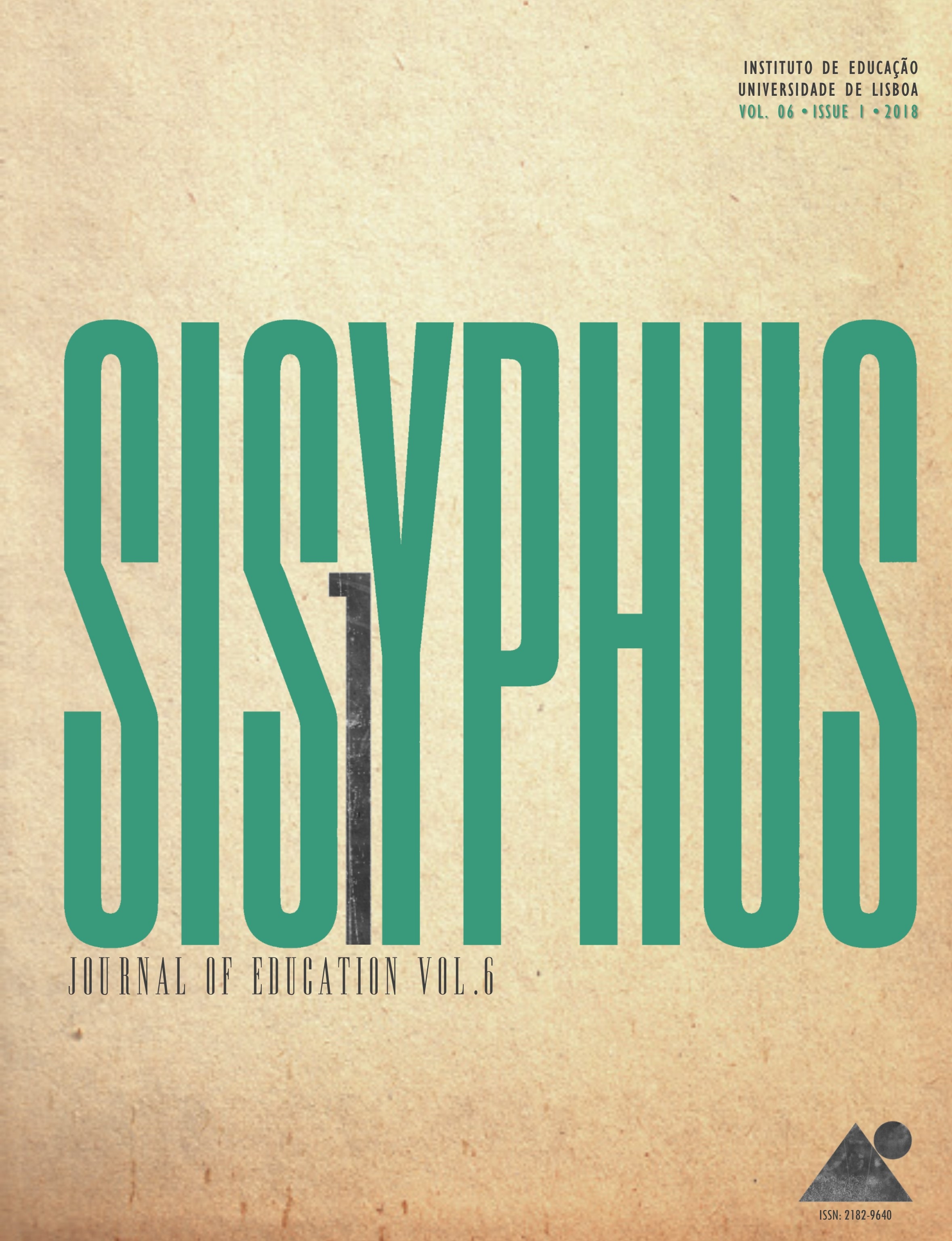 Copyright (c) belongs to Sisyphus - Journal of Education. However, we encourage issued articles to be published elsewhere, provided that Sisyphus authorization is asked for and that authors integrate our original source citation and a link to our website.
CC Licensing


This work is licensed under a Creative Commons Attribution-NonCommercial 4.0 International License (CC BY-NC 4.0).
Author Self-Archiving Policy
Author(s) are permitted to self-archive the final published version in institutional or thematic repositories, and in their personal or institutional websites.
DORA Signer
The Instituto de Educação da Universidade de Lisboa, Sisyphus' Publisher, is a San Francisco Declaration on Research Assessment signer.