Lifelong Education on Portuguese Emigrants and Their Acculturation
Joaquim Filipe Peres de Castro
Keywords:
Right to education, Acculturation, Digital rights, Facebook, Emigration / Direito à educação, Aculturação, Emigração
Abstract
ABSTRACT
The research approached how Portuguese emigrants learned on a social networking service; Facebook. It employed the mixed method, and it highlighted the observation technique. The theoretical rationale was grounded in the Rudmin Model and in the work of Castro. The internet connection and the information technologies changed the intercultural relationships, the ways to learn, and the lifelong education. Social networking service boosted intercultural relationships and immigrant cultural maintenance, and the expected assimilation was nearly dismissed. The connection also enabled shared educational practices and responsibilities between the receiving and sending countries. The right to learn should be extended to immigrant cultural maintenance; it should be addressed to children and also to adults in lifelong education. Intercultural training should be addressed to adults and it must approach legal questions. International legislation should address the receiving country cultural changes. It can collaborate with legislators, considering the immigrant and the human rights.

RESUMO
A investigação abordou como os emigrantes portugueses aprendem numa rede social virtual, Facebook. Empregou-se o método misto, destacando a técnica da observação, com base teórica no modelo de Rudmin e no trabalho de Castro. A ligação à internet e as tecnologias da informação alteraram as relações interculturais, formas de aprender e a educação continuada. Intensificaram as relações interculturais e a manutenção cultural dos imigrantes. A internet também permitiu práticas e responsabilidades educativas partilhadas entre os países de recepção e de envio. O direito à aprendizagem deve ser alargado à manutenção cultural dos imigrantes, facultado a crianças e adultos. A formação intercultural deve ser facultada aos adultos na educação continuada e deve abordar questões legais. Além disso, a legislação internacional deve refletir sobre as mudanças culturais do país recetor. A Psicologia abordou como a aculturação (aprendizagem) ocorreu, podendo colaborar com os legisladores, considerando os direitos dos migrantes e os direitos humanos.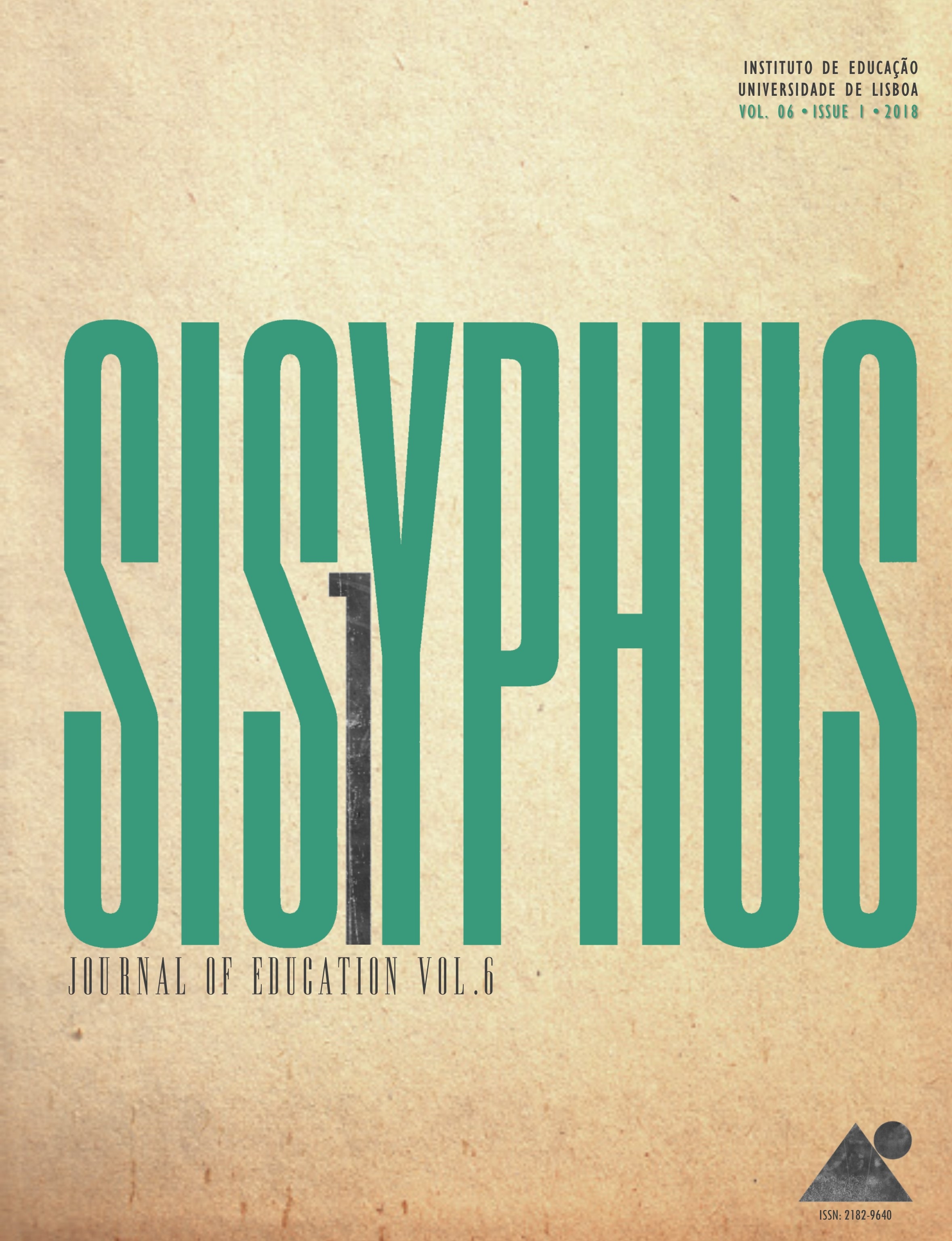 Copyright (c) belongs to Sisyphus - Journal of Education
However, we encourage issued articles to be published elsewhere, provided that Sisyphus authorization is asked for and that authors integrate our original source citation and a link to our website.