Processus de Subjectivation dans la Maladie Chronique et Soin de Soi
Christine Delory-Momberger

Université Paris 13
Keywords:
expérience de la maladie, activité de maintien de soi en vie, processus biographiques, espace de vie, disease experience, life-sustaining activity, biographical processes, living space
Abstract
Resumé
L'expérience de la maladie introduit à une nouvelle dimension de la vie et de la subjectivité ; elle engage un ensemble de processus biographiques qui se traduisent chez le sujet malade par des reconfigurations du rapport à soi-même et à son existence et des transformations dans ses modes d'être au monde. La contribution rend compte de cette activité biographique du sujet malade au service de son « maintien de soi en vie et en santé », en prenant pour illustration les récits et propos recueillis dans le cadre d'une étude menée auprès de malades chroniques souffrant de rhinite allergique.

Abstract
The experience of the disease creates a new dimension of life and subjectivity and involves a set of biographical processes that translates to the sick subject, both by reconfigurations of the relationship with himself and his existence, as by transformations in his ways of being in the world. The article discusses the biographic activity of the sick subject in order to "stay alive and healthy", considering narrative examples and comments obtained in a study with chronic patients with allergic rhinitis.

Resumo
A experiência da doença induz uma nova dimensão da vida e da subjetividade, envolvendo um conjunto de processos biográficos que se traduzem para o sujeito doente, tanto por reconfigurações da relação consigo mesmo e com sua existência, quanto por transformações em seus modos de estar no mundo. O artigo discute a atividade biográfica do sujeito doente para "manter-se em vida e com saúde", tomando como ilustração exemplos narrativas e comentários obtidos em um estudo de pacientes crônicos portadores de rinite alérgica.
Downloads
Download data is not yet available.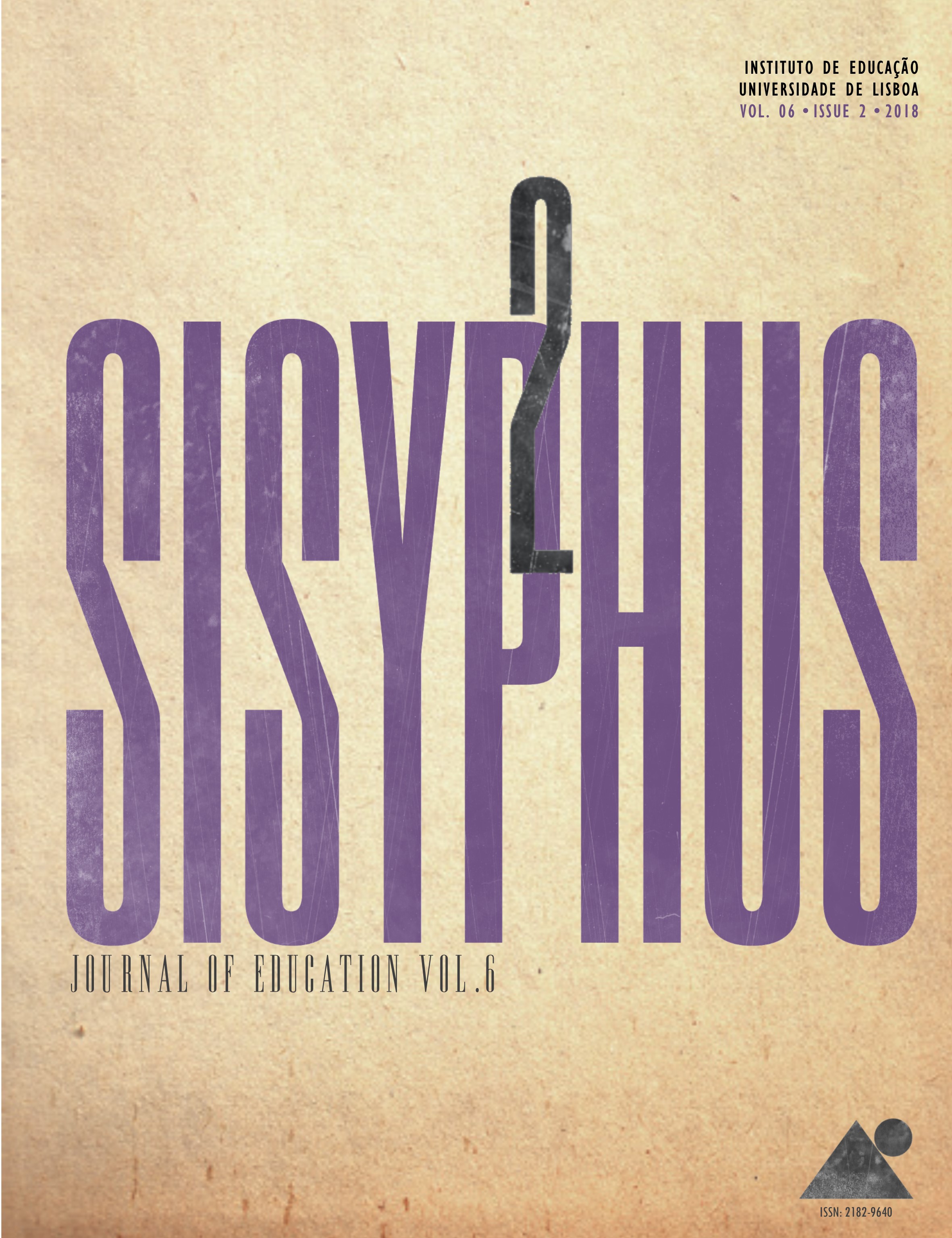 Copyright (c) belongs to Sisyphus - Journal of Education. However, we encourage issued articles to be published elsewhere, provided that Sisyphus authorization is asked for and that authors integrate our original source citation and a link to our website.
CC Licensing


This work is licensed under a Creative Commons Attribution-NonCommercial 4.0 International License (CC BY-NC 4.0).
Author Self-Archiving Policy
Author(s) are permitted to self-archive the final published version in institutional or thematic repositories, and in their personal or institutional websites.
DORA Signer
The Instituto de Educação da Universidade de Lisboa, Sisyphus' Publisher, is a San Francisco Declaration on Research Assessment signer.