"Espantar Vícios": Prescrições para a Saúde Física e Moral em Manuais de Civilidade (Santa Catarina/Brasil – Década de 1950)
Maria Teresa Santos Cunha

Departamento de História, Universidade do Estado de Santa Catarina/UDESC
Keywords:
manuais de civilidade, saúde física, saúde moral, escola normal, educação de crianças, civility handbooks, physical health, moral health, normal school, education of children
Abstract
Resumo
Este artigo objetiva analisar, junto a manuais de civilidade, os discursos civilizatórios que procuram regrar aspectos da saúde física e moral ao longo da década de 1950, estabelecendo um breve contraponto com a perspectiva médica defendida já a partir da década de 1920, em Florianópolis/SC. O estudo centra-se, principalmente, em normativas sobre a preservação da saúde física e moral constantes de dois manuais de civilidade publicados na década de 1950 que foram utilizados em aulas do Curso Normal e que integram um acervo didático preservado pelo Laboratório de Patrimônio Cultural da UDESC. São eles: "Da Arte de Ser Dona de Casa", de Marta de Betânia N.D.S. (1951) e "O Livro de Etiqueta: Um Guia Para a Vida Elegante", de Amy Vanderbilt (1958).

Abstract
This article presents an analysis of civility handbooks regarding civilizing discourses seeking to rule over aspects of physical and moral health issues throughout the 1950 decade, establishing a brief counterpoint with the medical perspective defended since the 1920 decade in the city of Florianopolis, Brazil. The study is centered mainly in normative discourses on preserving physical and moral health within two civility handbooks published in the 1950 decade and used in Normal Schools, as part of a teaching archive preserved by the UDESC Cultural Heritage Laboratory. They are named "Da Arte de Ser Dona de Casa [Housewife Arts]," by Marta de Betânia N.D.S. (1951), and "O Livro de Etiqueta: Um Guia Para a Vida Elegante [Book of Etiquette: A Guide to Elegant Living]," by Amy Vanderbilt (1958).
Downloads
Download data is not yet available.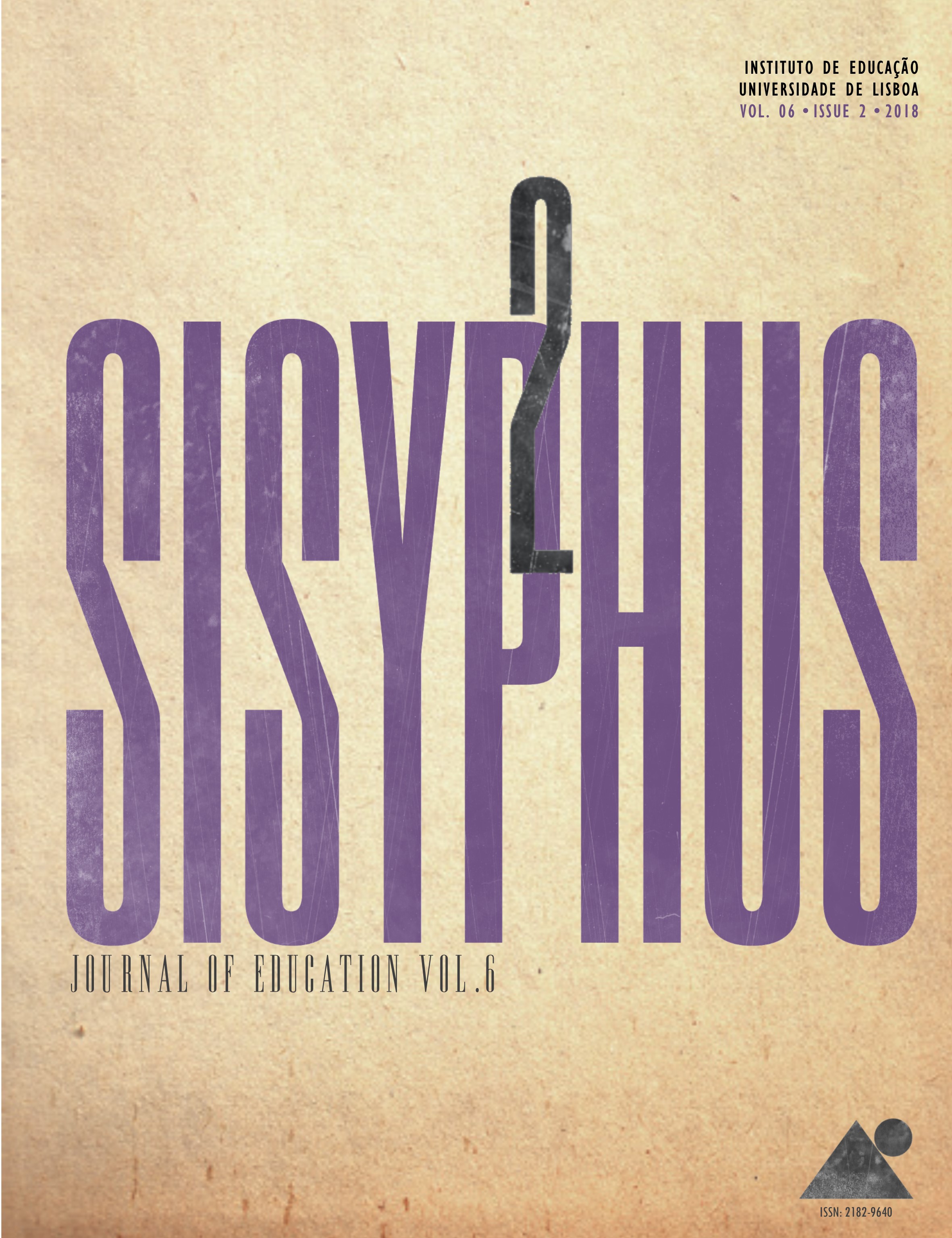 Copyright (c) belongs to Sisyphus - Journal of Education. However, we encourage issued articles to be published elsewhere, provided that Sisyphus authorization is asked for and that authors integrate our original source citation and a link to our website.
CC Licensing


This work is licensed under a Creative Commons Attribution-NonCommercial 4.0 International License (CC BY-NC 4.0).
Author Self-Archiving Policy
Author(s) are permitted to self-archive the final published version in institutional or thematic repositories, and in their personal or institutional websites.
DORA Signer
The Instituto de Educação da Universidade de Lisboa, Sisyphus' Publisher, is a San Francisco Declaration on Research Assessment signer.