Monitorização do Funcionamento da ETAR de um Matadouro – Caso de Estudo
Keywords:
matadouros, estação de tratamento de águas residuais (ETAR), monitorização
Abstract
O presente trabalho teve como objetivo caracterizar as águas residuais produzidas num matadouro, determinar as eficiências do processo de tratamento e propor medidas de melhoria. Da caracterização das águas residuais constatou-se que o efluente final cumpriu com os valores limite de emissão, exceto para o fósforo. De um modo geral, obtiveram-se eficiências de remoção dos poluentes superiores a 73%. Em relação aos parâmetros operacionais, verificou-se que o valor de F/M, entre 0,05 e 0,15 kgCBO5.kg-1MLVSS.d-1, é importante para aumentar a eficiência do processo. Aumentando a quantidade de coagulante e floculante a adicionar nas DAF's, ocorrerá uma maior produção de lamas e consequente remoção de fósforo. Constatou-se que a manutenção adequada da purga de lamas permite a redução da biomassa no reator e aumenta a razão F/M.
References
- American Public Health Association – APHA (1998). L. S. Glesceri; A. E Greenberg; A. D. Eaton (Eds). Standard Methods for Examination of Water and Wastewater. (20th edition). Washington D.C.: American Public Health Association, American Water Works Association, Water Environment Association.
- Charpentier, J. & Martin, G. (1996). New Approach to oxygen requirement for low-load activated sludge. Water Research, 30(10): 2347–2356.
- Comissão Europeia (2005). Reference Document on Best Available Techniques in the Slaughterhouses and Animal By-products Industries. Technologies for Sustainable Development, European IPPC Bureau.
- Del Nery, V., Nardi, I. R., Damianovic, M. H. R. Z., Pozzi, E., Amorim, A. K. B. & Zaiat, M. (2007). Long-term Operating Performance of a Poultry Slaughterhouse Wastewater Treatment Plant. Resources, Conservation and Recycling, 50: 102–114.
- Del Pozo, R., Diez, V. & Beltran, S. (2000). Anaerobic Pre-treatment of Slaughterhouse Wastewater Using Fixed-film Reactors. Bioresource Technology, 71: 143–149.
- Metcalf & Eddy (1991). Wastewater Engineering: Treatment, Disposal and Reuse. (3th edition). Singapura: McGraw-Hill.
- Nardi, I. R., Fuzi, T. P., & Del Nery, V. (2008). Performance Evaluation and Operating Strategies of Dissolved-air Flotation System Treating Poultry Slaughterhouse Wastewater. Resources, Conservation and Recycling, 52(3): 533–544.
- Parkson Corporation (2011). Extended Aeration Treatment System. Water Today, 14: 52-59.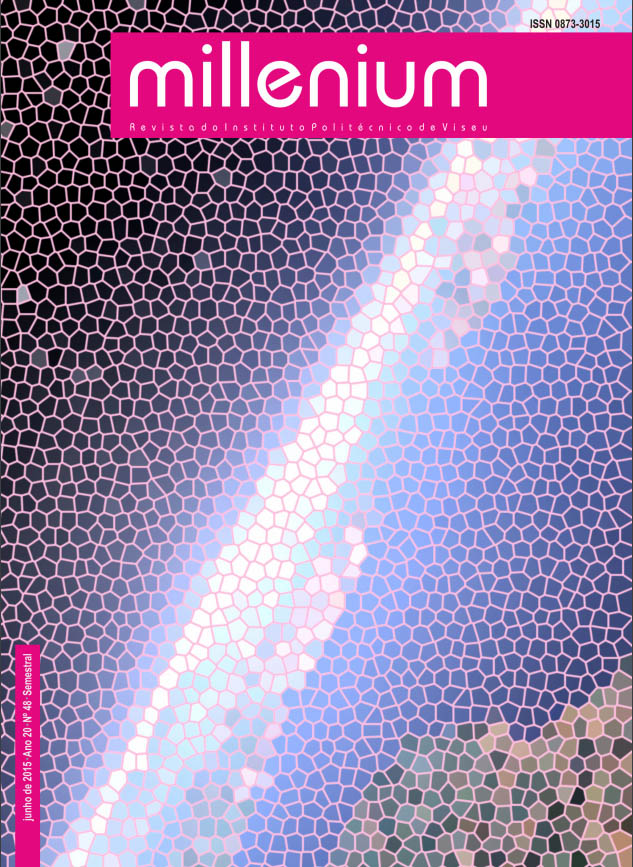 Downloads
License
Authors who submit proposals for this journal agree to the following terms:
a) Articles are published under the License Creative Commons, in full open-access, without any cost or fees of any kind to the author or the reader;

b) The authors retain copyright and grant the journal right of first publication, allowing the free sharing of work, provided it is correctly attributed the authorship and initial publication in this journal;

c) The authors are permitted to take on additional contracts separately for non-exclusive distribution of the version of the work published in this journal (eg, post it to an institutional repository or as a book), with an acknowledgment of its initial publication in this journal;
d) Authors are permitted and encouraged to publish and distribute their work online (eg, in institutional repositories or on their website) as it can lead to productive exchanges, as well as increase the impact and citation of published work
Documents required for submission
Article template (Editable format)