Amido resistente em diversas fontes não convencionais de amido
Abstract
Amido resistente (AR) é aquele que não é digerido no intestino delgado, conduzindo a efeitos benéficos para a saúde, tal como a fibra dietética faz. Procedeu-se à determinação do AR em farinhas e amidos extraídos de duas variedades de castanha (Castanea sativa Mill), Longal e Martainha, da bolota de azinheira (Quercus rotundifolia) e da glande do sobreiro (Quercus suber). As farinhas foram obtidas por moenda dos frutos após secagem a diferentes temperaturas, 40º C, 50º C, 60ºC e 70ºC. Posteriormente, procedeu-se ao isolamento dos amidos das farinhas, através da aplicação de dois métodos de extracção: um físico-químico e outro enzimático. Verificou-se que os teores de AR mais elevados foram os apresentados pelas farinhas dos frutos secos a 60ºC, sendo de 46,8%, 36,5%, 39,9% e 43,9%, respectivamente para as castanhas das variedades Longal e Martainha, para a bolota e para a glande. O método de extracção que apresentou valores mais elevados de AR para os amidos extraídos dos diferentes materiais foi o método físico-químico. Tudo indica que a secagem dos frutos a 60ºC e a aplicação do método de extracção do amido pelo processo físico-químico nas farinhas dos frutos secos a esta temperatura são aqueles que melhor preservam a estrutura dos amidos.
References
• BELITZ H, Grosch W, Schieberle P. (2004). Food Chemistry (3rd revised edition). Springer. Berlin. Germany. Pág. 316-339.
• BIRD AR, Brown IL, Topping DL. (2000). Starches, resistant starches, the gut microflora and human health. Current Issues in Intestinal Microbiology, 1: 25-37.
• Cho S, Vries J, Prosky L (1997). Dietary fiber analysis and applications. AOAC International. Gaithesburg. USA.
• CORREIA, P; Leitão, A, Beirão-da-Costa, M. (2009a). The effect of drying temperatures on morphological and chemical properties of dried chestnut flours. Journal of Food Enginnering, 90, 325-332.
• CORREIA, P; Leitão, A, Beirão-da-Costa, M. (2009b). Effect of drying temperatures on chemical and morphological properties of dried acorns flours. International Journal of Food Science and Technology, 44, 1729-1736.
• ENGLYST, HN, Kingman, SM, Cummings, JH. (1992). Classification and measurement of nutritionally important starch fractions. European Journal of Clinical Nutrition, 46, S33-S50.
• HARALAMPU, SG. (2000). Resistant starch- a review of the physical properties and biological impact of RS3. Carbohydrate Polymers, 41, 285-292.
• LIM, WJ, Liang, YT, Seib, PA, Rao, CS. (1992). Isolation of oat starch from oat flour. Cereal Chemistry, 69, 233-236.
• LIU Q. (2005). Understanding Starches and Their Role in Food. In: Food Carbohydrates: Chemistry, Physical Properties, and Applications. Ed. Cui S. CRC Press Taylor & Francis Group. New York. USA. Pág. 309-349.
• LOBO A, Silva G. (2003). Amido resistente e suas propriedades físico-químicas. Disponível em http://www.scielo.br/pdf/rn/v16n2/a09v16n2.pdf, consultado em 05/08/2007.
• MUN, S., Shin, M. (2006). Mild hydrolysis of resistant starch from maize. Food Chemistry, 96, 115-121.
• NIBA L. (2006). Carbohydrates: Starch. In: Handbook of Food Science, Technology and Engineering. Volume I. Ed. Hui, Y. Taylor & Francis Group. New York. USA. Pág. 3-14.
• NUGENT A. (2005). Health Properties of Resistent Starch. Nutrition Bulletin. Volume 30, Issue 1[on-line], British Nutrition Foundation. London.UK., pp. 27-54. Disponível em http://www3.interscience.wiley.com/cgi-bin/fulltext/118671231/PDFSTART, consultado em 23/06/2007.
• SAJILATA, MG., Singhal, RS., Kulkarni, PR. (2006). Resistant starch a review. Comprehensive reviews in Food Science and Food Safety, 5, 1-17.
• THOMAS, DJ, Atwell, W. (1999). Starches. Eagan Press. St. Paul, Minnesota. USA.
• THOMPSON, DB. (2000). Strategies for the manufacture of resistant starch. Trends in Food Science & Technology, 11, 245-253.
• WALTER M., Silva L., Emanuelli T. (2005) Amido Resistente: Características Físico-Químicas, Propriedades Fisiológicas e Metodologias de Quantificação. Disponível em http://www.scielo. br/pdf/cr/v35n4/a41v35n4.PDF, consultado em 23/06/2007.
• WU, HC, Sarko, A. (1978). The double helicoidal molecular structure of crystalline A-amylose. Carbohydrate Research, 61:7.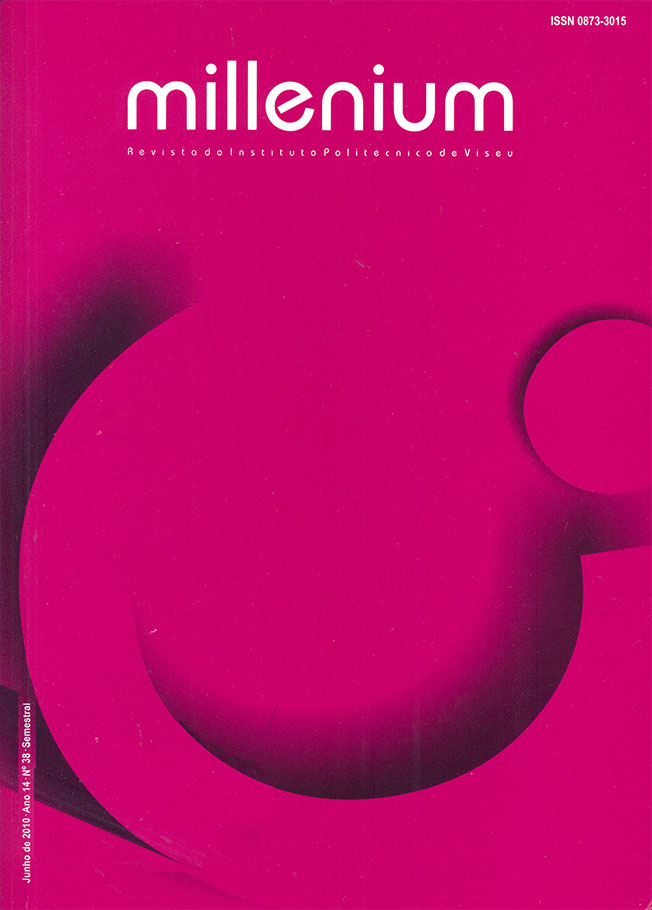 Downloads
License
Authors who submit proposals for this journal agree to the following terms:
a) Articles are published under the License Creative Commons, in full open-access, without any cost or fees of any kind to the author or the reader;

b) The authors retain copyright and grant the journal right of first publication, allowing the free sharing of work, provided it is correctly attributed the authorship and initial publication in this journal;

c) The authors are permitted to take on additional contracts separately for non-exclusive distribution of the version of the work published in this journal (eg, post it to an institutional repository or as a book), with an acknowledgment of its initial publication in this journal;
d) Authors are permitted and encouraged to publish and distribute their work online (eg, in institutional repositories or on their website) as it can lead to productive exchanges, as well as increase the impact and citation of published work
Documents required for submission
Article template (Editable format)