Current Issue
Vol. 8 No. 3 (2020): Old Masters, New Meanings: Is there a Need to Reconceptualize Emancipation?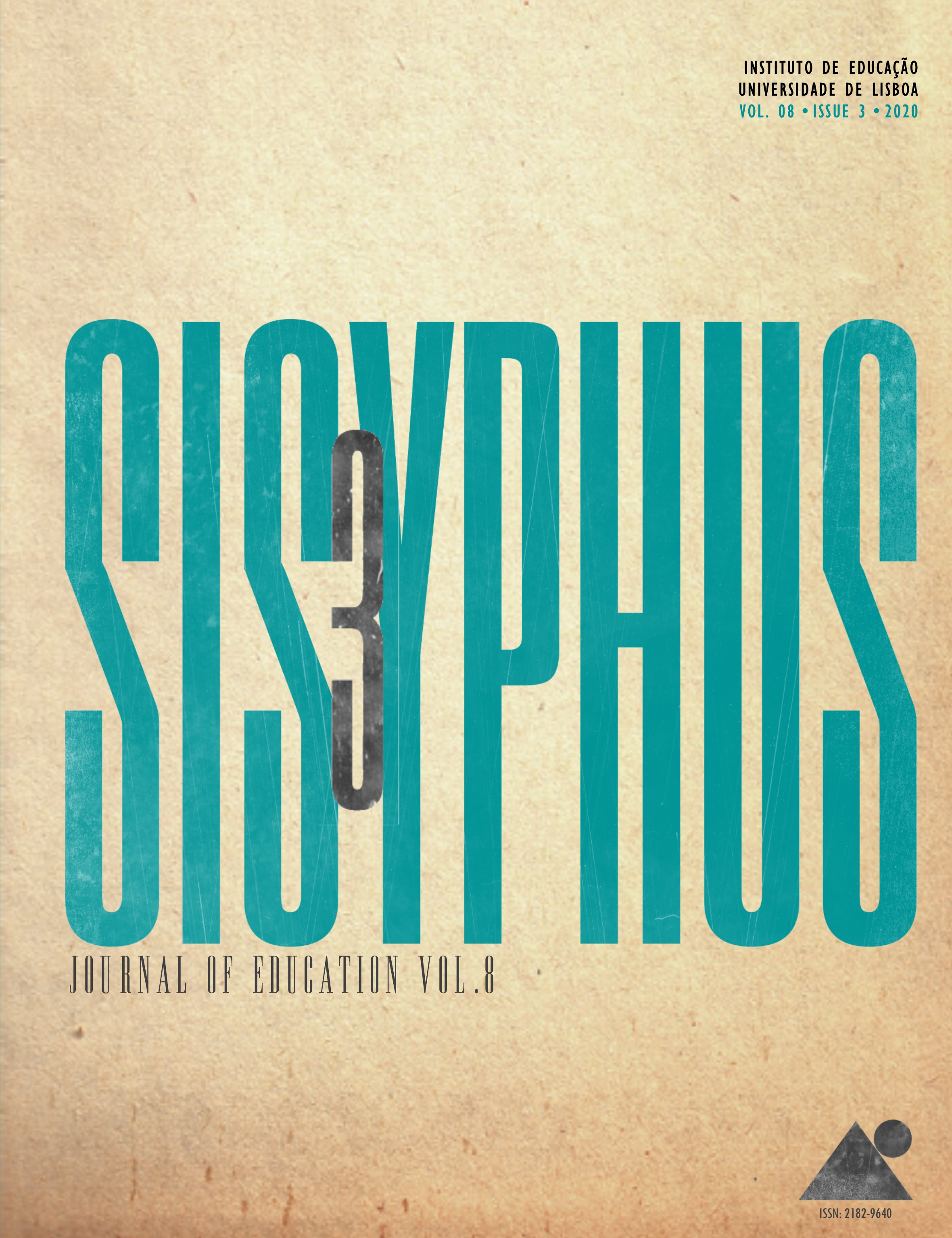 Danny Wildemeersch [invited editor]
Emancipatory education became an important notion for critical pedagogues from the sixties and seventies of the 20th century onwards. Various 'old masters' then inspired educationalists with their interpretation of this concept. Today, times have profoundly changed. The question now is whether these interpretations are still valid. Is there a need to reconsider them? To what extent are the ideas of 'the old masters' still useful? What elements are outdated? Six contributions engage with these questions reminding us of the ideas of Paulo Freire, John Dewey, Bruno Latour, Ivan Illich, Jacques Rancière and Axel Honneth.
View All Issues
__________________________________________________________________________________________
Sisyphus — Journal of Education aims to be a place for debate on political, social, economic, cultural, historical, curricular and organizational aspects of education. It pursues an extensive research agenda, embracing the opening of new conceptual positions and criteria according to present tendencies or challenges within the global educational arena.
The journal publishes papers displaying original researches—theoretical studies and empirical analyses—and expressing a wide variety of methods, in order to encourage the submission of both innovative and provocative work based on different orientations, including political ones. Consequently, it does not stand by any particular paradigm; on the contrary, it seeks to promote the possibility of multiple approaches. However, Sisyphus seeks contributions within the framework of two main research lines: Education XXI and Change Forces in Education. 
editorial team | contact | submission guidelines | 2020 reviewers
__________________________________________________________________________________________