Current Issue
Vol. 10 No. 2 (2022): International perspectives on comparative analysis: policy and practices in adult education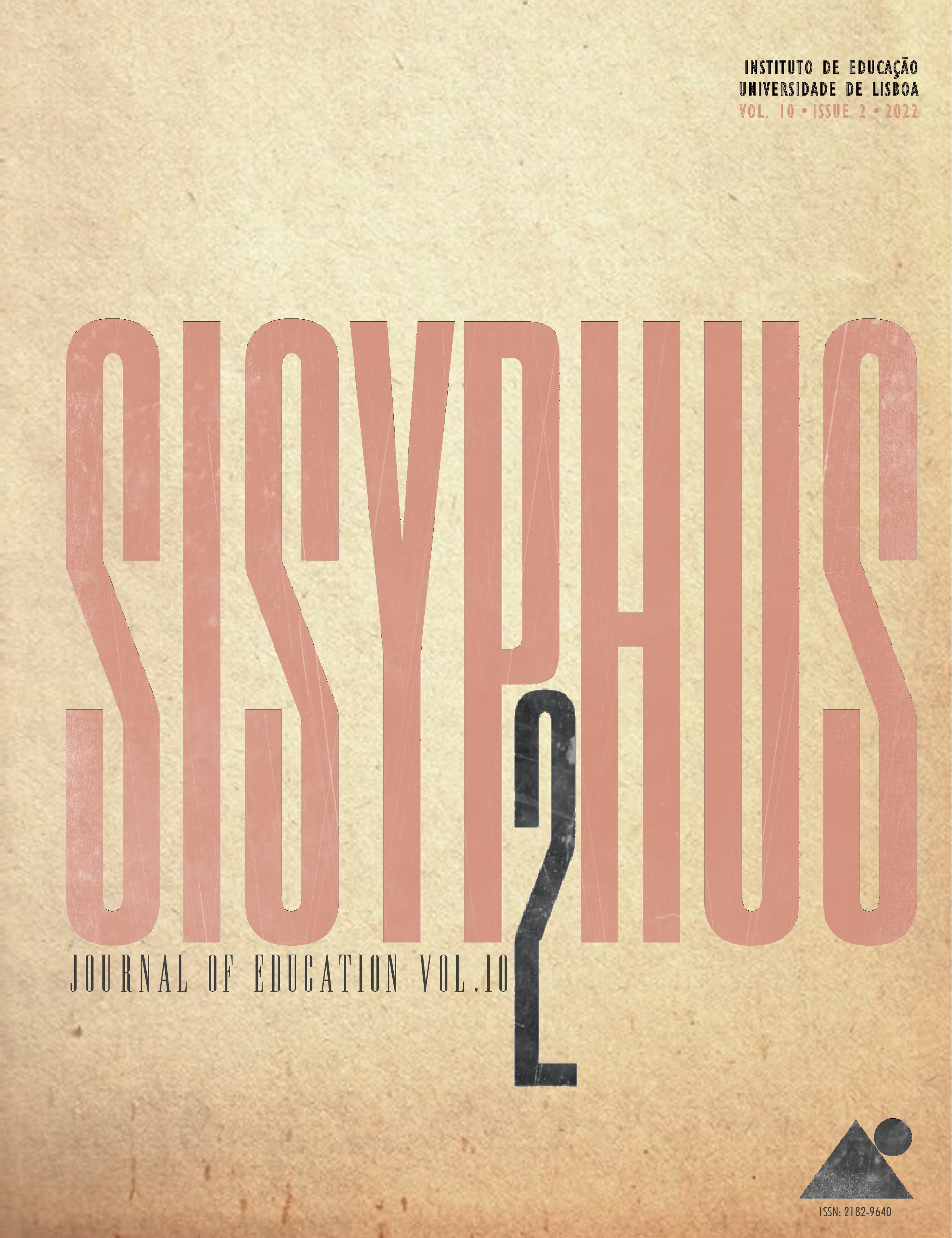 Edited by Paula Guimarães [associate editor / Universidade de Lisboa, Portugal], Regina Egetenmeyer [University of Würzburg, Germany] and Natália Alves [Universidade de Lisboa, Portugal]
This thematic issue of Sisyphus aims at contributing to understanding diversity, fragmentation and complexity of comparison in adult education research, focussing on policy and practices developed in different parts of the world. The articles to be include in this issue are the outcome of the vivid discussion held in the INTALL Adult Education Academy 2021, promoted by the University of Würzburg, when the COVID-19 pandemic had a significant impact on every ones' lives, in special in those attending this educational initiative. Joined by more than 60 students and 20 teaching staff from higher education institutions of 5 continents, the INTALL Adult Education Academy is a significant event to reflect critically about adult education comparison when a health situation constrained and still constrains mobility and face-to-face teaching.
View All Issues
__________________________________________________________________________________________
Sisyphus — Journal of Education aims to be a place for debate on political, social, economic, cultural, historical, curricular and organizational aspects of education. It pursues an extensive research agenda, embracing the opening of new conceptual positions and criteria according to present tendencies or challenges within the global educational arena.
The journal publishes papers displaying original researches—theoretical studies and empirical analyses—and expressing a wide variety of methods, in order to encourage the submission of both innovative and provocative work based on different orientations, including political ones. Consequently, it does not stand by any particular paradigm; on the contrary, it seeks to promote the possibility of multiple approaches. However, Sisyphus seeks contributions within the framework of two main research lines: Education XXI and Change Forces in Education. 
editorial team | contact | submission guidelines | ethics statement |  2021 reviewers | IE-ULisboa [publisher]
__________________________________________________________________________________________