Influência das Condições de Armazenamento e Tipo de Embalagem em Algumas Propriedades de Nozes
Keywords:
cor, noz, conteúdo de humidade, atividade da água
Abstract
A qualidade dos produtos desidratados é uma preocupação porque, devido ao seu baixo teor de humidade, eles tendem a hidratar com bastante facilidade, comprometendo, assim, a estabilidade química, enzimática ou microbiana, bem como as propriedades nutricionais e sensoriais. Tendo isto em mente, este estudo foi realizado para avaliar os efeitos do armazenamento sob certas condições de temperatura, humidade relativa e diferentes tipos de embalagens sobre as propriedades das nozes. As amostras de frutas utilizadas eram originárias do Chile, Portugal, Roménia e Estados Unidos. O armazenamento das nozes durou 90 dias, e as condições testadas foram: temperatura ambiente; estufa a 30 e 50 °C, sem controlo sobre a humidade relativa do ar; refrigeração e congelamento. Os dois tipos de embalagem de plástico utilizados foram o polietileno de baixa densidade (PEBD) e polietileno de baixa densidade linear (PEBDL). A atividade de água foi medida por um higrómetro; o teor de humidade por secagem em estufa até massa constante e a cor com um colorímetro. A partir dos resultados obtidos concluiu-se que as amostras de diferentes origens são diferentes no que diz respeito ao teor de humidade, atividade de água e cor, independentemente das condições de armazenamento e tipo de embalagem. Além disso, verificou-se que, para assegurar a boa conservação das nozes, o armazenamento a 50 ºC deve ser evitado, uma vez que causa uma grande desidratação do produto e uma maior mudança de cor em comparação com as amostras não armazenadas. Finalmente, em relação ao tipo de embalagem, foi observado que o uso de sacos de plástico não parece melhorar as características dos produtos em relação às amostras não embaladas.
References
- Akbari, V., Jamei, R., Heidari, R., & Esfahlan, A. J. (2012). Antiradical activity of different parts of Walnut
(Juglans regia L.) fruit as a function of genotype. Food Chemistry, 135(4), 2404–2410. doi:10.1016/j.foodchem.2012.07.030
- Banel, D. K., & Hu, F. B. (2009). Effects of walnut consumption on blood lipids and other cardiovascular risk factors: a meta-analysis and systematic review. The American Journal of Clinical Nutrition, 90(1), 56–63. doi:10.3945/ajcn.2009.27457
- Bayazit, S., Kazan, K., Gülbitti, S., Çevik, V., Ayanoğlu, H. & Ergül, A. (2007). AFLP analysis of genetic diversity in low chill requiring walnut (Juglans regia L.) genotypes from Hatay, Turkey. Scientia Horticulturae, 111(4), 394–398. doi:10.1016/j.scienta.2006.11.006
- Cabanillas, B., Maleki, S. J., Rodríguez, J., Cheng, H., Teuber, S. S., Wallowitz, M. L., … Crespo, J. F. (2014). Allergenic properties and differential response of walnut subjected to processing treatments. Food Chemistry, 157, 141–147. doi:10.1016/j.foodchem.2014.02.025
- Faruk Gamli, Ö. & Hayoğlu, İ. (2007). The effect of the different packaging and storage conditions on the quality of pistachio nut paste. Journal of Food Engineering, 78(2), 443–448. doi:10.1016/j.jfoodeng.2005.10.013
- Guiné, R. (2011). Drying of Pears. Experimental Study and Process Simulation. LAP Lambert Academic Publishing GmbH & Co. Germany. Obtido de http://repositorio.ipv.pt/handle/10400.19/996
- Guiné, R. P. F. & Barroca, M. J. (2012). Effect of drying treatments on texture and color of vegetables (pumpkin and green pepper). Food and Bioproducts Processing, 90(1), 58–63. doi:10.1016/j.fbp.2011.01.003
- Maskan, M. & Göǧüş, F. (1997). The fitting of various models to water sorption isotherms of pistachio nut paste. Journal of Food Engineering, 33(3–4), 227–237. doi:10.1016/S0260-8774(97)00061-7
- Ozçelik, B. & Evranuz, O. (1998). Lipid oxidation in oil seed: Effective factors and measurement methods. Food Technology, 23(3), 221–227.
- Pop, I. F., Vicol, A. C., Botu, M., Raica, P. A., Vahdati, K. & Pamfil, D. (2013). Relationships of walnut cultivars in a germplasm collection: Comparative analysis of phenotypic and molecular data. Scientia Horticulturae, 153, 124–135. doi:10.1016/j.scienta.2013.02.013
- Shahidi, F. & John, J. A. (2013). 9 - Oxidative rancidity in nuts. Em L. J. Harris (Ed.), Improving the Safety and Quality of Nuts (pp. 198–229). Woodhead Publishing. Obtido de: http://www.sciencedirect.com/science/article/pii/B9780857092663500091
- Tapia, M. I., Sánchez-Morgado, J. R., García-Parra, J., Ramírez, R., Hernández, T. & González-Gómez, D. (2013). Comparative study of the nutritional and bioactive compounds content of four walnut (Juglans regia L.) cultivars. Journal of Food Composition and Analysis, 31(2), 232–237. doi:10.1016/j.jfca.2013.06.004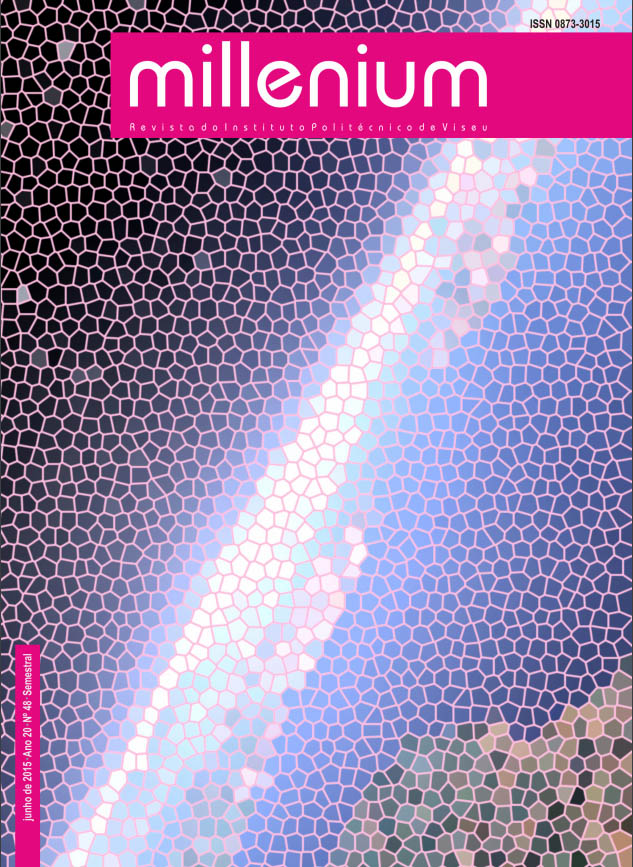 Downloads
License
Authors who submit proposals for this journal agree to the following terms:
a) Articles are published under the License Creative Commons, in full open-access, without any cost or fees of any kind to the author or the reader;

b) The authors retain copyright and grant the journal right of first publication, allowing the free sharing of work, provided it is correctly attributed the authorship and initial publication in this journal;

c) The authors are permitted to take on additional contracts separately for non-exclusive distribution of the version of the work published in this journal (eg, post it to an institutional repository or as a book), with an acknowledgment of its initial publication in this journal;
d) Authors are permitted and encouraged to publish and distribute their work online (eg, in institutional repositories or on their website) as it can lead to productive exchanges, as well as increase the impact and citation of published work
Documents required for submission
Article template (Editable format)