Cuidados paliativos em oncologia veterinária
Ana Lúcia Garcia

João Mesquita

Carmen Nóbrega

Helena vala
Abstract
A incidência de lesões oncológicas em animais de companhia tem vindo a aumentar nos últimos anos.
Este aumento ocorre devido a um variado número de razões, sendo uma das principais a actual maior
longevidade dos animais de companhia (Withrow, 2001). Apesar da evolução que a oncologia veterinária tem
sofrido nos últimos tempos, sabemos que, aproximadamente metade dos pacientes oncológicos, acabará por ser
vitimada por esta doença e, a maior parte, necessitará de terapia para controlo da sintomatologia e da dor (Page,
2001). Tal como no homem, um animal com doença oncológica não sofre apenas com o tumor e a sua
localização, mas também com vários problemas subjacentes, designadamente as síndromes paraneoplásicas.
Estas síndromes são alterações induzidas pelo tumor e provocam efeitos sistémicos significativos, conduzindo a
uma redução da condição geral do paciente (Simon, 2006). A caquéxia é a síndrome paraneoplásica mais comum
em oncologia veterinária (Robinson & Ogilvie, 2001; Wakshlag & Kallfelz, 2006).
O cuidado compassivo do animal, actualmente relevado por uma extrema manifestação de carinho, com
recurso aos conhecimentos científicos mais modernos, é um dos novos desafios da Enfermagem e da Medicina
Veterinária, assumindo importância crescente em todas as fases de tratamento de pacientes oncológicos. Este
tipo de cuidados surge como uma reposta directa ao reconhecimento da evolução que a relação entre o animal e o
proprietário tem sofrido ao longo dos últimos anos (Ogilvie, 2003). Os avanços na área de saúde veterinária,
aliados ao desenvolvimento de centros de tratamento avançado, resultaram na capacidade de tratar, cada vez
melhor, os animais de companhia. O desenvolvimento da área dos cuidados paliativos pressupõe o
reconhecimento de que cada doente pode ser ajudado, independentemente de problemas financeiros, do tempo e
do diagnóstico subjacente, recorrendo a terapias de suporte, tratamento curativo ou terapia paliativa (Ogilvie,
2003). A manutenção da qualidade de vida dos animais é o principal objectivo deste tipo de cuidados (Page,
2001; Ogilvie, 2003; Simon, 2006).
References
• FARRELY J, McEntee M (2003) Principles and applications of radiation therapy. In: Clinical Techniques in Small AnimalPractice: 18(2):
-87.
• GAYNOR J (2001) Pain management for the oncology patient. In: Withrow SJ, Macewen EG. Small Animal Oncology. (3th Edition),
Filadelfia W.B. Saunders Company: 219-231.
• GAYNOR J (2008) Control of cancer pain in veterinary patients. In: Veterinary Clinics of North America: Small Animal Practice: 38 (6):
-1448.
• LORIMIER L (2007) Approach to cancer pain in companion animals. In: North American Veterinary Conference http://www.ivis.org,
consultado em 18/02/08.
• OGILVIE G (2003) Principles of nutrition for the cancer patient. In: Dobson JM, Lascelles BD. BSAVA Manual of Canine and Feline
Oncology. (2nd Edition). Gloucester. British Small Animal Veterinary Association: 130-135.
• PAGE R (2001) Palliative care in companion animal oncology. In: World Small Animal Veterinary Association World Congress
http://www.vin.com/VINPub/SearchPB/Proceedings, consultado em 15/09/09.
• ROBINSON NG, Ogilvie GK (2001) Complementary and alternative veterinary medicine and cancer. In Withrow SJ, Macewen EG. Small
Animal Oncology. (3rd Edition) Filadelfia W.B. Saunders Company: 185, 190.
• SIMON D (2006). Palliative treatment in veterinary oncology. In North American Veterinary Conference http://www.ivis.org, consultado
em 18/02/08.
• THEON AP, Peaston AE, Madewell BR, Dungworth DL (1994) Irradiation of nonlymphoproliferative neoplasms of the nasal cavity and
paranasal sinuses in 16 cats. In: Journal of American Veterinary Medical Association 204, 78–83.
• WAKSHLAG J, Kallfelz F (2006) Nutritional status of dogs with cancer: dietetic evaluation and recommendations. In Pascale P, Biourge
V, Elliott D. Encyclopedia of canine clinical nutrition. Royal Canin: 408-412.
• WITHROW S (2001) In Withrow SJ, Macewen EG. Small Animal Oncology. (3rd Edition) Filadelfia W.B. Saunders Company:1-3.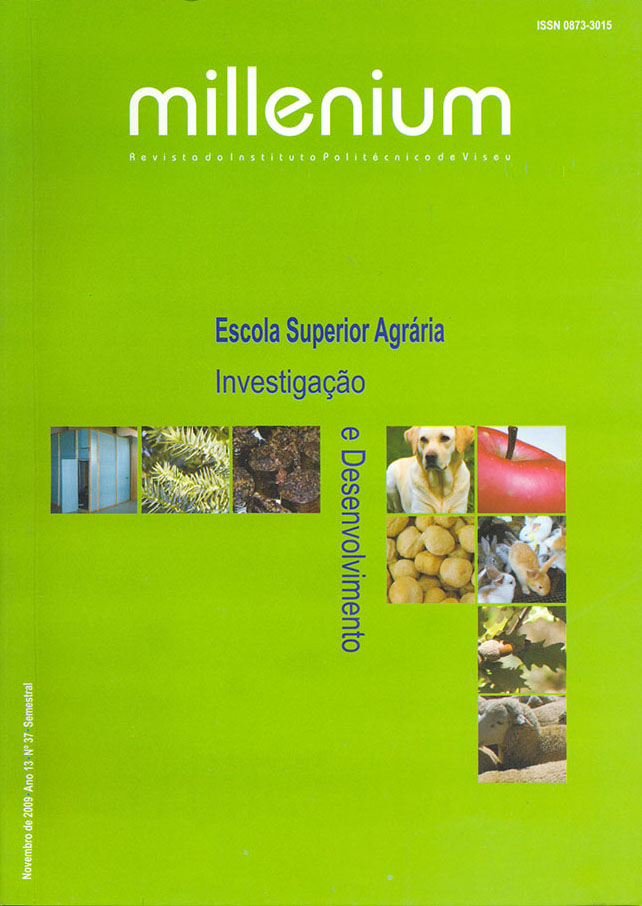 Authors who submit proposals for this journal agree to the following terms:
a) Articles are published under the License Creative Commons, in full open-access, without any cost or fees of any kind to the author or the reader;

b) The authors retain copyright and grant the journal right of first publication, allowing the free sharing of work, provided it is correctly attributed the authorship and initial publication in this journal;

c) The authors are permitted to take on additional contracts separately for non-exclusive distribution of the version of the work published in this journal (eg, post it to an institutional repository or as a book), with an acknowledgment of its initial publication in this journal;
d) Authors are permitted and encouraged to publish and distribute their work online (eg, in institutional repositories or on their website) as it can lead to productive exchanges, as well as increase the impact and citation of published work
Documents required for submission
Article template (Editable format)