Influência do número de parto e da técnica reprodutiva na produtividade de uma exploração cunícola
Jorge Belarmino Oliveira

Catarina Coelho

Isabel Oliveira
Abstract
Resumo a incluir.
References
• ANÓNIMO (2003). Secção Técnica. Guia 2003 de la Cunicultura Española. Cunicultura, Supl.. p.68-110.
• BATTAGLINI, M. (1992). Fecundazione artificiale attenti al maschio. Rivista di Coniglicoltura, 5: 47-51.
• BOLET, G. (1998). Problèmes liés à l' accroissement de la productivité chez la lapine reproductrice. INRA Station d'Amélioration
génétique des Animaux, p. 235-238.
• BOUSSIT, D. (1989). Reproduction et insemination artificielle en cuniculture. Edité par l' Association française de cuniculture. France.
• HAFEZ, E.S.E. (1996). Reproducción e Inseminación artificial en Animales (6ª Edição). South Carolina, EUA, McGraw-Hill.
• LEBAS, F., Coudert, P., Rouvier, R. e Rochambeau, H. (1991). O coelho, criação e patologia. Colecção Euroagro. Publicações Europa-
América, Lisboa.
• REBOLLAR, P.G., Péres-Cabal, M.A. Pereda, N., Lorenzo, P.L., Arias. Álvares, M. e Garcia-Rebollar, P. (2009). Effects of parity order
and reprodutive management on the efficiency of rabbit produtive systems. Livestock Production Science (121): 227-233.
• ROCA, T. (s/d). Insemination artificial en cunicultura. Cursillo de cunicultura, Extrona, p. 95-111.
• ROCHAMBEAU, H. (1989). La génétique du lapin, producteur de viande. INRA Station d'Amélioration génétique des Animaux. pp. 287-
• SPSS (Statistical Package for Social Sciences) (1998). SPSS-Base 8.0: Application Guide. SPSS Cop. Chicago.
• STEEL, R. G. D. e Torrie , J. H. (1981). Principles and Procedures of Statistics. A Biometrical Approach, 2nd Edition. McGraw-Hill, Inc.,
pp.
• TORRES, M. D., Rebollar, P. G. e Alvariño, J. M. (1989). Técnica de inseminacion artificial en el conejo. Hojas divulgadoras, nº 17.
Madrid. España,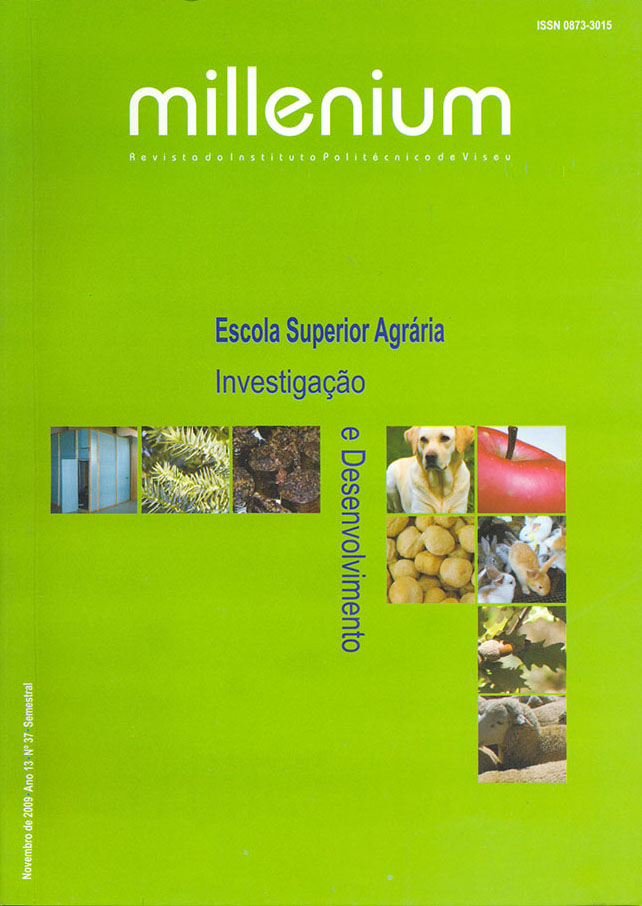 Authors who submit proposals for this journal agree to the following terms:
a) Articles are published under the License Creative Commons, in full open-access, without any cost or fees of any kind to the author or the reader;

b) The authors retain copyright and grant the journal right of first publication, allowing the free sharing of work, provided it is correctly attributed the authorship and initial publication in this journal;

c) The authors are permitted to take on additional contracts separately for non-exclusive distribution of the version of the work published in this journal (eg, post it to an institutional repository or as a book), with an acknowledgment of its initial publication in this journal;
d) Authors are permitted and encouraged to publish and distribute their work online (eg, in institutional repositories or on their website) as it can lead to productive exchanges, as well as increase the impact and citation of published work
Documents required for submission
Article template (Editable format)