CIAFIS – Congresso Internacional de Atividade Física, Nutrição e Saúde
Abstract
O 3º Congresso Internacional de Atividade Física, Nutrição e Saúde proporcionou discussão, reflexão e prática acerca das bases teórico-metodológicas dirigidas às intervenções na área de Atividade Física, Nutrição e Saúde. Reflexões sobre o processo de envelhecimento, bem como os aspetos do envelhecer com saúde e qualidade de vida foram abordados no evento.
O envelhecimento é um fenômeno natural, universal, irreversível e não ocorre de forma simultânea e igualitária nos seres humanos. Envelhecer faz parte da vida e, visto a luz dos conhecimentos atuais, nada é possível para fazer alterar este processo. Atualmente, o envelhecimento constitui um dos temas de maior interesse da sociedade devido à transição epidemiológica que o mundo está apresentando. Diante disso, procurar respostas sobre quais são as mudanças que ocorrem nesse período, quais são as causas e as consequências são os desafios da ciência com o objetivo de retardar esse processo.
Para melhor compreensão da relação entre envelhecimento e saúde, uma abordagem multidimensional deve ser considerada, levando em consideração os aspectos biológicos, físicos, psicológicos, econômicos e sociais. Além disso, a qualidade de vida passa a ser um aspecto importante por atender as demandas de saúde da sociedade.
Tais discussões realizadas servirão para subsidiar uma análise crítica sobre a atuação dos profissionais da saúde, no Brasil e no Estado de Sergipe.  É inadiável, portanto, que os acadêmicos e os professores de todas as áreas do conhecimento, conscientizem-se de que é necessário atualização e capacitação constante.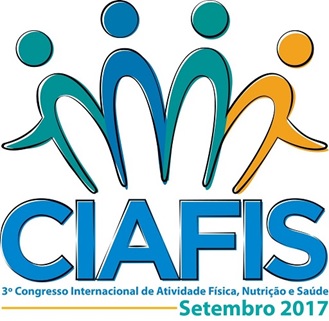 Downloads
License
The authors of submitted manuscripts must transfer the full copyright to Journal Motricidade / Desafio Singular Editions. Granting copyright permission allows the publication and dissemination of the article in printed or electronic formats and copyrights start at the moment the manuscript is accepted for publication. It also allows Journal Motricidade to use and commercialize the article in terms of licensing, lending or selling its content to indexation/abstracts databases and other entities.
According to the terms of the Creative Commons licence, authors may reproduce a reasonable number of copies for personal or professional purpose but without any economic gains. SHERPA/RoMEO allows authors to post a final digital copy (post-printing version) of the article in their websites or on their institutions' scientific repository.