Current Issue
Vol. 8 No. 1 (2020): Education Policies and Changes in the Teaching Profession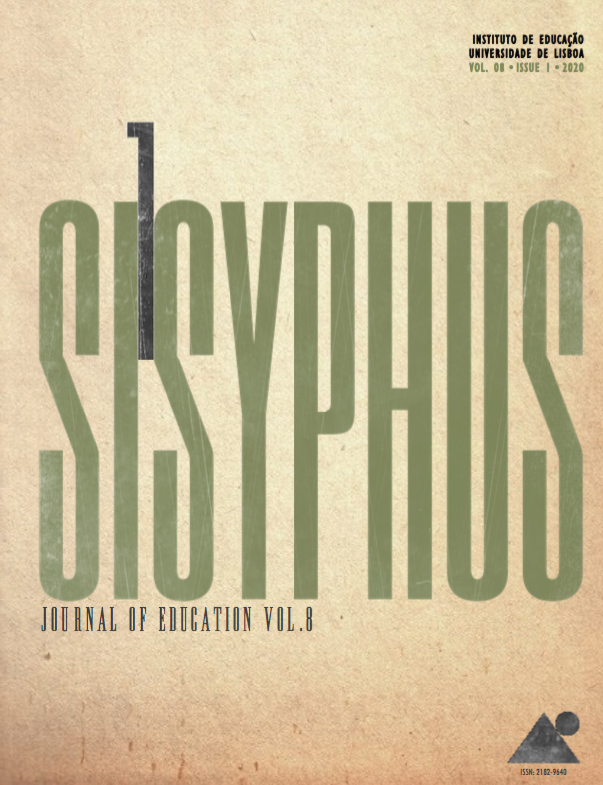 Dalila Andrade Oliveira and Sofia Viseu [invited editors]
This thematic issue aims to present a set of empirical-based studies focused on the effects of the ongoing changes in education policies on the restructuring of the teaching profession. More precisely, from Latin American geographies, the issue shows how teaching profession reconfiguration has been operated in the context of the processes of transnational governance in education. Therefore, the thematic issue invites its readers to reflect on changes in the work and teaching profession, namely in the training and socio-professional trajectories, in teachers' profile, initial entry, assessment and career progression. The changes regarding the work and teaching profession are conceived as part of New Public Management reforms, whose transnational circulation is associated with the intervention of multiple international organizations, through agenda and rule-setting and rule-following.
View All Issues
__________________________________________________________________________________________
Sisyphus — Journal of Education aims to be a place for debate on political, social, economic, cultural, historical, curricular and organizational aspects of education. It pursues an extensive research agenda, embracing the opening of new conceptual positions and criteria according to present tendencies or challenges within the global educational arena.
The journal publishes papers displaying original researches—theoretical studies and empirical analyses—and expressing a wide variety of methods, in order to encourage the submission of both innovative and provocative work based on different orientations, including political ones. Consequently, it does not stand by any particular paradigm; on the contrary, it seeks to promote the possibility of multiple approaches. However, Sisyphus seeks contributions within the framework of two main research lines: Education XXI and Change Forces in Education.
editorial team | contact | submission guidelines | 2019 reviewers
__________________________________________________________________________________________