Current Issue
Vol 6 No 2 (2018): Educação, Saúde e Cuidado [Education, Health and Care | Éducation, Santé et Soins]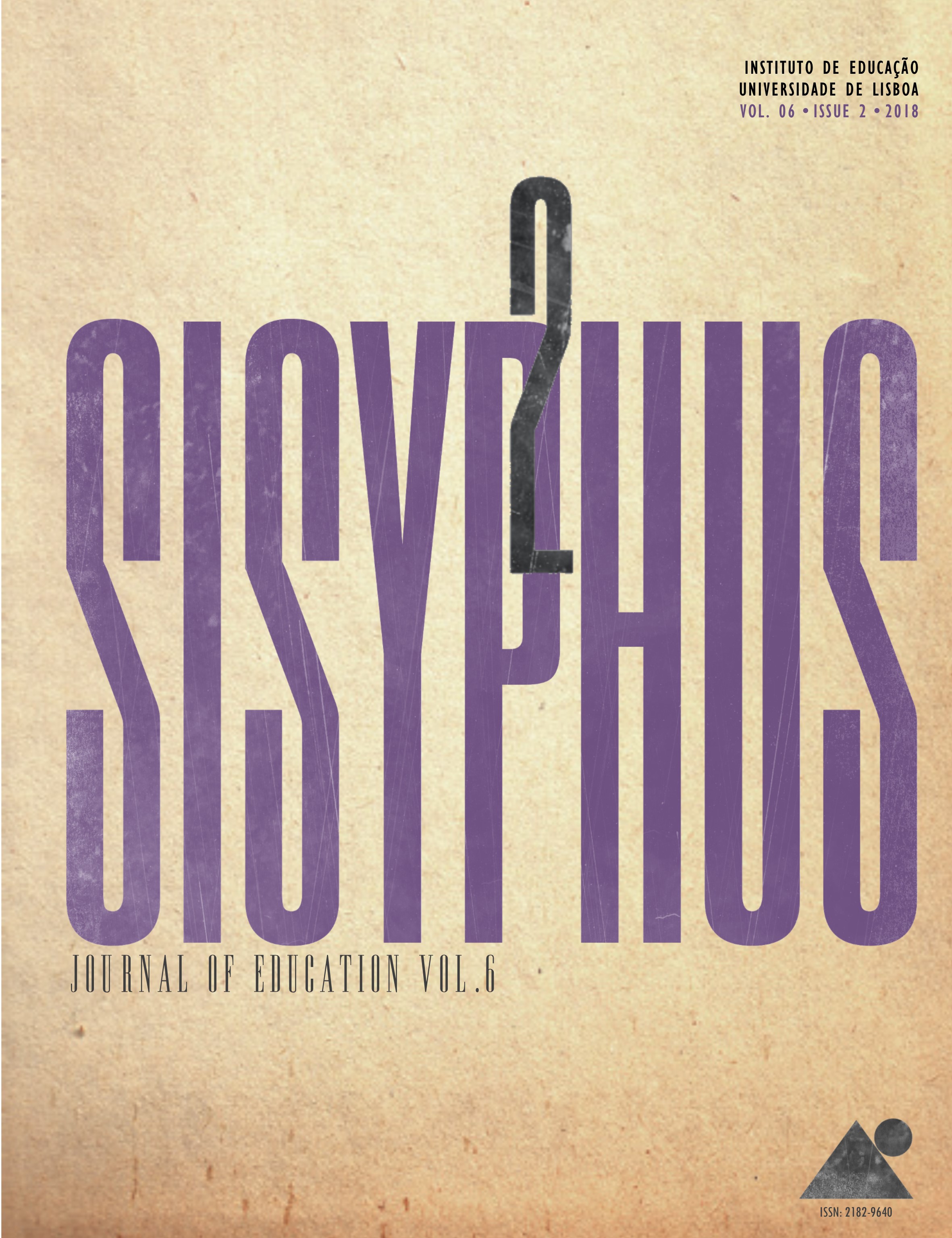 Published June 30, 2018
Edited by Elizeu Clementino de Souza and Christine Delory-Momberger
O número temático sobre Educação, Saúde e Cuidado socializa estudos inovadores na interface entre educação e saúde, ao centrar-se na noção de cuidado como potencializador dos processos de aprendizagens relacionadas ao adoecimento e de narrativas biográficas de pessoas com doenças crônicas. Os textos discutem dimensões metodológicas no campo das narrativas de pacientes com doenças crônicas (esclerose, hipertensão, diabetes, câncer, AIDS, doenças mentais, entre outras), implicando reflexões que partam das experienciais biográficas com o adoecimento, mas, também, análises sobre políticas públicas de saúde, formação dos profissionais de saúde e ações de cuidado em saúde. O número busca ampliar discussões entre narrativas, educação, saúde e cuidado, em diálogo com princípios da educação terapêutica do paciente, de ações interdisciplinares no campo da saúde, do trabalho dos profissionais de saúde e de narrativas de pacientes. O dossiê contribui com reflexões teóricas sobre educação e saúde, bem como apresenta resultados de pesquisas que se dedicam às narrativas e aprendizagens com a doença, de crianças ou adultos, na vertente da pesquisa biográfica em educação, da medicina narrativa e de ações de cuidado em saúde.

Education, Health and Care
By focusing on the notion of care as an enhancer of learning processes related to illness and biographical narratives of people with chronic diseases, this thematic issue about Education, Health and Care intends to socialize innovative studies at the interface between Education and Health. These texts approach methodological dimensions in the field of patients' narratives with chronic diseases (sclerosis, hypertension, diabetes, cancer, AIDS, mental illness, among others) and imply considerations that rise from biographical experiences with illness, but also reviews on public health policies, training of health professionals and health care actions.This number seeks to increase the discussion between narratives, education, health and care, in dialogue with the principles of the patient therapeutic education, the interdisciplinary actions in the field of health, the work of health professionals and patient narratives. The dossier contributes with theoretical considerations about education and health, as well as shows results of researches dedicated to narratives and learnings with the disease, in the field of biographical research in education, narrative medicine and health care actions, whether with children or adults.
View All Issues
__________________________________________________________________________________________
Sisyphus — Journal of Education aims to be a place for debate on political, social, economic, cultural, historical, curricular and organizational aspects of education. It pursues an extensive research agenda, embracing the opening of new conceptual positions and criteria according to present tendencies or challenges within the global educational arena.
The journal publishes papers displaying original researches—theoretical studies and empirical analyses—and expressing a wide variety of methods, in order to encourage the submission of both innovative and provocative work based on different orientations, including political ones. Consequently, it does not stand by any particular paradigm; on the contrary, it seeks to promote the possibility of multiple approaches. The editors will look for articles in a wide range of academic disciplines, searching for both clear and significant contributions to the understanding of educational processes. They will accept papers submitted by researchers, scholars, educational administration professionals, teachers, students, and well-informed observers of the educational field and correlative domains. Additionally, the journal will encourage and accept proposals embodying unconventional elements, such as photographic essays and artistic creations.
editorial team | contact | submission guidelines | 2017 reviewers
__________________________________________________________________________________________