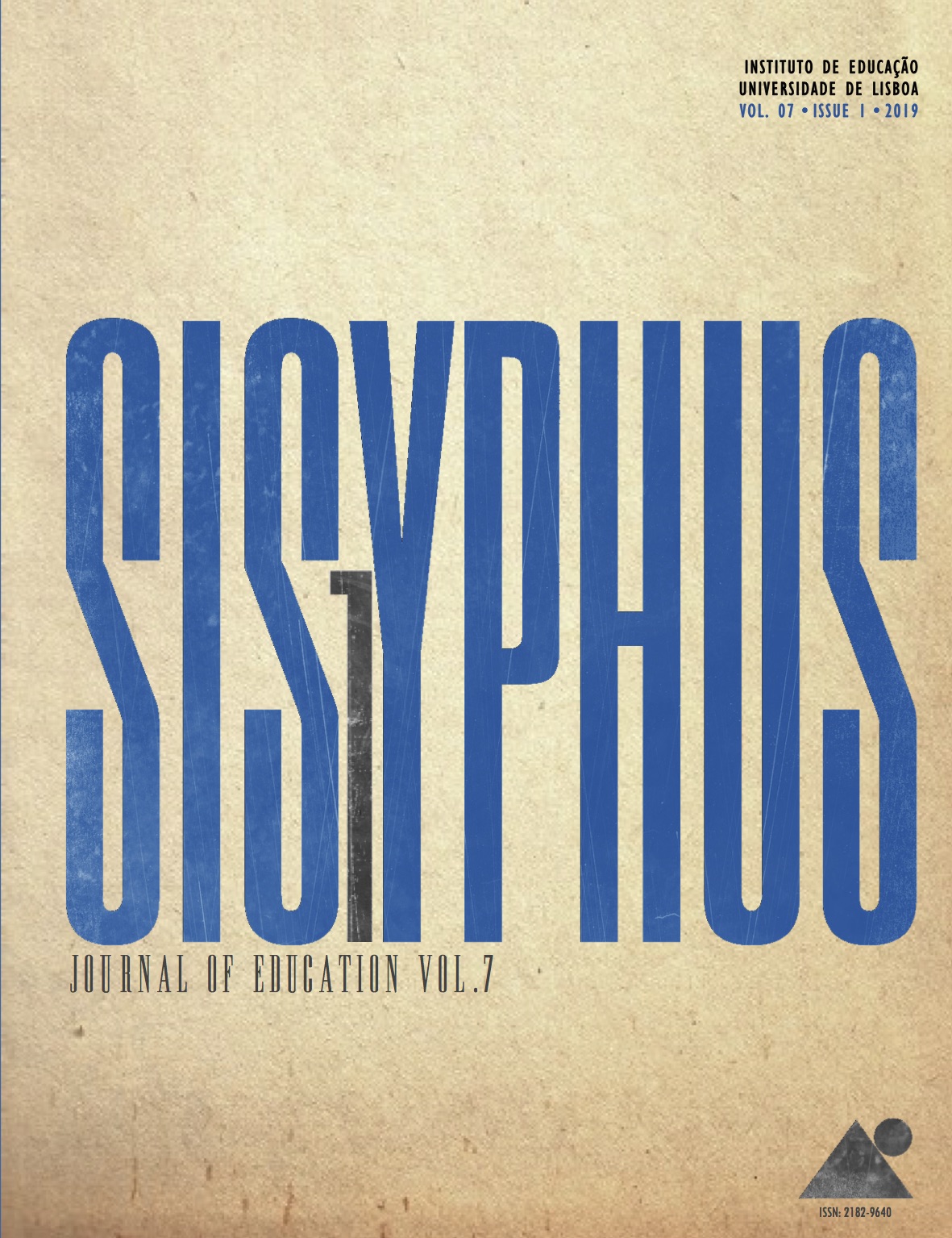 Edited by Ana Pedro, João Piedade & João Filipe Matos
O número temático da Revista Sisyphus — Journal of Education que agora se apresenta estrutura-se em torno de um conjunto de textos selecionados entre os trabalhos apresentados no V Congresso Internacional TIC e Educação – ticEDUCA 2018. Subordinado à temática Technology Enhanced Learning | Aprendizagem Enriquecida por Tecnologias, o ticEDUCA 2018 decorreu em setembro de 2018, tendo sido um espaço privilegiado de partilha e reflexão sobre a investigação desenvolvida no domínio das Tecnologias Digitais na Educação.
Com vista à edição de um número especial da Sisyphus — Journal of Education que considerassem representativo da qualidade científica apresentada em setembro de 2018, os editores deste número convidaram um conjunto de autores a apresentar para esta edição uma versão mais completa e aprofundada das investigações apresentadas no ticEDUCA 2018, perfazendo, deste modo, sete artigos selecionados.
Full Issue